State Requirements
The Alabama ABC Board controls alcoholic beverages through distribution, licensing, and enforcement as well as education. State and Federal laws regarding youth access to tobacco are enforced and retailers and the general public are provided information relative to the laws and their consequences. The Board also operates a chain of retail stores selling the majority of liquor purchased to consumers in Alabama.This course provides you with all the necessary knowledge and techniques you need to be a responsible server of alcohol. Specifically, you will learn:
how to protect yourself and your establishment from liability;
how alcohol affects your customers; how to recognize the effects of alcohol on your customers;
how to prevent customers from becoming intoxicated;
how to intervene when you need to cut someone off;
how to prevent and deal with disturbances, and;
how to accurately check IDs and recognize minors.
For most licensees, participation in the program is voluntary. However, Alabama law requires mandatory participation for on-premises licensees who hold a retail restaurant license (020 license type), and who wish to hire 19 and 20 year old servers and allow those servers to deliver alcohol to customer tables. Otherwise, persons under the age of 21 are prohibited from delivering the alcohol to customer tables.
Benefits of participating in the program include:
Protection of the beverage license in the event that a trained employee sells/serves an underage customer without the knowledge, consent, or participation of the owner.
Reducing the risk of dram shop lawsuits by effectively training employees.
Broadening the hiring base for retail restaurant licensees.
Improving the business relationship with local communities by preventing problem situations that can lead to fines and bad press.
Making communities safer by refusing sales and service to underage and intoxicated customers.
State Resources:
Alabama regulations are governed by the Alabama Alcoholic Beverage Control Board.
Alabama Alcoholic Beverage Control Board
2715 Gunter Park Drive
West Montgomery, AL 36109
Phone: 334/271-3840
Website: http://www.abcboard.state.al.us
For more info:
Alabama Alcoholic Beverage Control Board – Responsible Vendor Program – Course Worksheet (PDF)
Multimedia Resources:
N/A
Course Information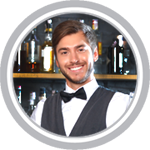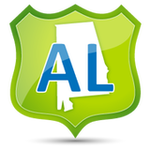 State Approved: This course is not yet approved under Alabama's Responsible Vendor Program.
Duration: 2 Hours
24×7 Support: (877) 881-2235 – www.360trainingsupport.com
Printable certificate available once you complete and pass the final exam.
Valid for 2 years.
Alabama Alcohol On/Off Premise Seller/Server Course & Exam (AL) – $15.95

Other State Courses
Improving Your Tips, Tips on Getting Larger Tips!
CraftBeer.com: Beer 101
Introduction to Wine