Georgia Alcohol Seller Server On-Off Premise Certification
Training Course
Georgia Alcohol Responsible Beverage Service Awareness Training Program
Course Introduction & Description
While it is highly encouraged, Georgia does not require Responsible Alcohol Service, Server – Seller or Owner – Manager training as a part of its alcohol-licensing program. Georgia does not approve, recommend or endorse any particular training regimen or program. Businesses are free to choose, adopt, or develop a training program with which they are comfortable.
Georgia has various laws regulating the legal age an individual needs to be to consume, sell, or serve alcoholic beverages and other regulations regarding the sale and service of alcoholic beverages. Within Georgia, the legal age to consume alcoholic beverages is 21. There are also rules and regulations regarding what is required to become a bartender in Georgia.
This course is approximately 3 hours in length and provides you with all the necessary knowledge and techniques you need to be a responsible server of alcohol. Although training is not mandatory, it can significantly reduce the risk and liability associated with alcohol service. Our certification provides a "reasonable efforts" defense against service violations and civil claims, and it may also reduce your insurance premium costs.
Georgia Convenience Store Employee Essentials (Courses Included)

Underground Storage Tank Class C Operator Certification
Food Handler Training Course
Learn2Serve Georgia Off-Premises Alcohol Seller/Server
State Resources:
Governing Authority
Georgia regulations are governed by the Department of Revenue Alcohol and Tobacco Division.
Georgia Department of Revenue
Alcohol and Tobacco Division
1800 Century Center Blvd., N.E. Room 4235
Atlanta, GA 30345-3205
Phone: (404) 417-4900
Website: http://www.dor.ga.gov/
For More Info:
Georgia Alcohol Seller Server On-Off Premise Training Course Course Learning Objectives
Understand alcohol use
Define alcohol's effects
Recognize the server's role in the enhancement of public safety
Know the server's responsibilities and obligations under the law
Learn what BAC means and how it is calculated
The effect of mixing alcohol with other drugs
Be able to recognize intoxicated individuals
Prevent patrons from reaching the point of intoxication by using intervention strategies
Be able to refuse service to someone and with little conflict
Recognize alcohol poisoning when it occurs
Prevent disturbances in the establishment and handle difficult situations
Check ID's accurately, and recognize clues for when an individual is using a fake I.D.
Course Information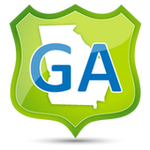 State Approved: This course has been approved by the Georgia Department of Revenue Alcohol and Tobacco Division.
Duration: 3 Hours
Live 24×7 Support: 1 (800) 442-1149 – support@360training.com
Printable certificate available once you complete and pass the final exam.
Valid for 2 years.
Georgia Alcohol Seller/Server On/Off Premise Course (GA) – $25.00
Other State Courses
Georgia Convenience Store Employee Essentials – $49.50
Improving Your Tips, Tips on Getting Larger Tips!
CraftBeer.com: Beer 101
Introduction to Wine