Hawaii Alcohol Seller-Servers
Hawaii alcohol seller-server safety training helps to ensure that sellers and servers of alcohol understand state and local liquor laws and regulations and serve alcohol drinks responsibly. An alcohol seller-server training course may also considerably lessen the risk and liability connected with alcohol service.
Why is Alcohol Seller-Server training necessary?
Alcohol safety seller-server training or certification might be needed for employment to sell or serve alcohol in a state or for a business.
Alcohol responsible beverage service (RBS) training is essential for positions like bartenders because most employers require proper knowledge and skills of alcohol service before employment.
Establishments that sell and serve alcohol could require alcohol service training: bars, restaurants, hotels, taverns, dance clubs, banquet halls, liquor stores, supermarkets, supermarkets and gas stations.
The objectives of an Alcohol Seller-Server RBS training course are:
Train and educate sellers and servers to take part in responsible alcohol service;
Identify signs of intoxication and apply various intervention techniques;
Prevent DUIs and alcohol-related fatalities;
Stop underage sales and underage consuming;
Create safer communities and establishments where alcohol is served;
Educate proprietors, managers and staff on liability, state laws and regulations, and native ordinances regarding alcohol service.
Hawaii Alcohol Seller-Server Requirements
In Hawaii, all Managers, Assistant Managers and Bartenders of liquor establishments (restaurants, bars, clubs, hotels, vessels, etc.), and all Managers and Assistant Managers of retail stores – must have alcohol server training.
Source: Honolulu Liquor Commission – Frequently Asked Questions
Alcohol Seller-Server Training Info
Course Description
The alcohol seller-server training course provides the student with the necessary knowledge of laws regarding alcohol service and proven techniques needed to be a responsible seller of alcohol and for providing a safe environment for customers. Specifically, you will learn:
how to protect yourself and your establishment from liability;
how alcohol affects your customers;
how to recognize the effects of alcohol on your customers;
how to prevent customers from becoming intoxicated;
how to intervene when you need to refuse a sale to someone;
how to prevent and deal with disturbances;
how to accurately check IDs and recognize minors;
how to prevent second-party sales; and
how to refuse a sale.
Audience: Employees in establishments that sell and serve alcohol in bars, restaurants, hotels, taverns, night clubs, concessions, banquet halls: bartenders, bar backs, servers and managers.
Credit Hours: 3 hrs
Course Outline
Lesson 1: Introduction
Lesson 2: How Alcohol Affects the Body
Lesson 3: Recognizing Intoxicated Customers
Lesson 4: Preventing Disturbances
Lesson 5: Minors and Liability
Lesson 6: Second-Party Sales
Lesson 7: How to Refuse a Sale
Lesson 8: State Laws
End of Course Test & Certificate
At the conclusion of the course, the learner will be tested on their knowledge of the learning objectives and content. Upon successfully passing the exam with a minimum of 70%, the learner will be able to download a course certificate.
Key Alcohol Seller-Server Terms: alcohol seller-server training, responsible vendor program, rvp, rbs training, alcohol safety course, alcohol seller-server certification, basset, rbs, asap, atap, tabc, on-premise, off-premise, dram shop, serve safety, safe harbor, wine service, bartender course, wine service training.
Hawaii has various laws regulating the legal age an individual needs to be to consume, sell, or serve alcoholic beverages and other regulations regarding the sale and service of alcoholic beverages. Within Hawaii, the legal age to consume alcoholic beverages is 21. There are also rules and regulations regarding what is required to become a bartender in Hawaii.
The Department of Liquor Control – County of Hawaii is responsible for the enforcement of alcoholic beverages, which applies to all retailers, suppliers, and wholesalers who are licensed to manufacture, sell, serve, transport, or store liquor in the State of Hawaii.
Source: Department of Liquor Control – County of Hawaii
Hawaii
County of Hawaii
Department of Liquor Control
101 Aupuni Street, Suite 230
Hilo, Hawaii 96766
Phone: East Hi: 961-8218 – West Hi: 327-3549
Website: http://www.hawaiicounty.gov/liquor-control/
Honolulu
City and County of Honolulu – Honolulu Liquor Commission
Pacific Park Plaza
711 Kapiolani Boulevard, Suite 600
Honolulu, Hawaii 96813-5249
Phone: 808-523-4458
Website: http://www.honolulu.gov/liq/
Kauai
Department of Liquor Control – County of Kauai
Lihue Civic Center
Mo'ikeha Building
4444 Rice Street, Suite 120
Kauai, Hawaii 96766
Phone: 808/241-6580
Website: http://www.kauai.gov/Government/Departments/LiquorControl/tabid/128/Default.aspx
Maui
Department of Liquor Control – County of Maui
2145 Kaohu Street, Room 107
Wailuku, HI 96793
Phone: 808/243-7753
Course Summary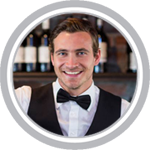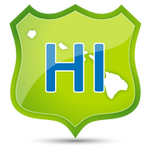 Course Duration: 3 hrs
100% online – no classroom attendance!
Take course anywhere and anytime!
Download certificate upon completion
24×7 Support: (877) 881-2235 – Online
Hawaii On/Off Premise
Alcohol Seller-Server Training
Price: $7.50
Save Big with Group Rates
Get huge discounts by enrolling and training all your employees. Enjoy tailored corporate solutions and training services – a free cloud-based LMS and even consulting services. Track progress, generate reports, and manage learners online. More Info
Accepted Statewide
We offer online Alcohol Safety Training in Hawaii for: Honolulu, East Honolulu, Pearl City, Hilo, Waipahu, Kailua, Honolulu County, Kaneohe, Mililani Town, Kahului, Ewa Gentry, Kihei, Mililani Mauka, Makakilo, Schofield Barracks, Wahiawa, Kapolei, Molokai, and many more!ndale Estates, Johns Creek, and many more!
Getting your Hawaii Alcohol Seller-Server Training couldn't be easier!