Workers' Memorial Day is observed every year on April 28. It is a day to honor those workers who have died on the job, to acknowledge the grievous suffering experienced by families and communities, and to recommit ourselves to the fight for safe and healthful workplaces for all workers.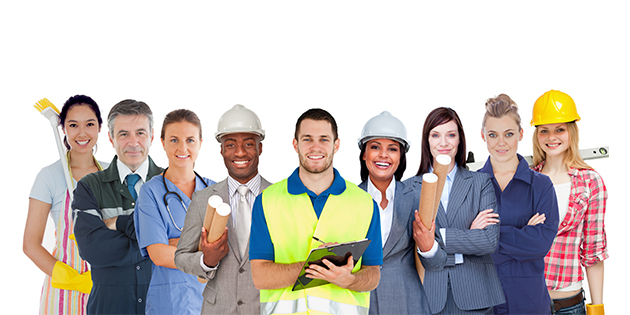 It is also the day OSHA was established in 1971. Under the Occupational Safety and Health Act of 1970, employers are responsible for providing safe and healthful workplaces for their workers. OSHA's role is to ensure these conditions for America's working men and women by setting and enforcing standards, and providing training, education and assistance.
Every year, events are held across the country to remember workers who have died on the job and honor them by continuing to fight for improved worker safety.

OSHA Training 10hr/30hr - SALE 15% OFF
Training provides details on OSHA, workplace hazards, workers' legal rights, employer responsibilities, and how to file a complaint. Required by some states and companies in order to start employment.
OSHA Accepted Provider
DOL Plastic Card Shipped Within 2 Weeks
Reg. Price: 10hr: $89 - 30hr: $189
Enter Promo Code "osha15off" at Checkout
Worker Safety Importance
American workers' health and safety must be protected, and every American worker should return home at the end of each and every workday, safe and unharmed. Workplace safety needs to be everyone's priority. We will continue to work with our partners across the country – job creators, trade associations, labor unions, safety and health professionals, and individual workers – to make every workplace safe and healthful.
Working together we can continue to improve working conditions in this country and create more good, safe family-sustaining jobs for all Americans.
United States Labor Safety Statistics
In the United States, there are approximately 155 million workers.
In 2012, 4,628 workers died from work-related injuries, an average of 12 deaths per day.
An estimated 53,000 deaths caused by occupational illnesses occurred in 2007. There is no comprehensive system that counts deaths from occupational illnesses.
In 2012, employers reported nearly 3 million non-fatal injuries and illnesses to private industry workers and 793,000 to state and local government workers.
About 2.8 million work-related injuries were treated in emergency departments, resulting in 140,000 hospitalisations in 2012.
The economic burden of occupational injuries and illnesses was estimated at $250 billion in 2007. This estimate accounted for medical costs, productivity losses, and the societal costs of work-related fatalities, injuries, and illnesses.
Additional Workers' Memorial Day Resources: