One of the most common injuries in the construction industry involves stepping on nails and sharp objects. Even if debris is cleaned up regularly, puncture accidents will still happen.  Stepping on nails or other sharp contaminated objects is one way people can be exposed to tetanus spores.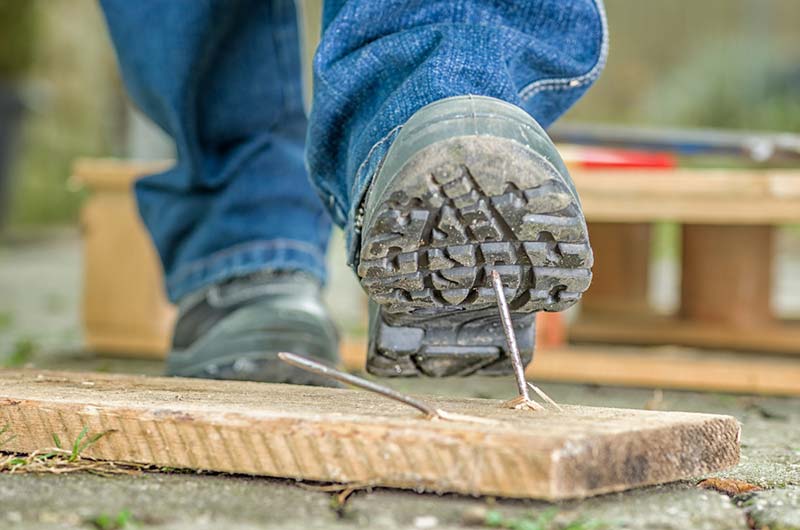 Tetanus Threat
Puncture wounds from objects like nails and bites are most susceptible to infection with tetanus.  Once the tetanus bacteria get into your tissues, it starts creating toxins. These toxins interfere with nerves, which leads to spasms, contractions, and respiratory failure. Take this disease seriously because it is potentially deadly but very preventable.

OSHA Training 10hr/30hr - SALE 15% OFF
Training provides details on OSHA, workplace hazards, workers' legal rights, employer responsibilities, and how to file a complaint. Required by some states and companies in order to start employment.
OSHA Accepted Provider
DOL Plastic Card Shipped Within 2 Weeks
Reg. Price: 10hr: $89 - 30hr: $189
Enter Promo Code "osha15off" at Checkout
It is important to take care of a skin wound to prevent infection. The first steps should be to clean the wound with soap and water. Use an antibiotic cream and keep the wound covered with a bandage until it scabs over. Remember to change the dressing daily or it becomes wet or dirty, and seek care if the wound is getting more red or painful, or if you have other concerns. You should probably also get a tetanus shot in this case.
Safety Boots
The best way to avoid nails and sharp objects penetrating the foot is through wearing safety work boots that feature either a steel or composite midsole protector. Safety boots come equipped with steel toes, heavy duty leather uppers and steel shanks to help prevent puncture wounds. Your footwear should fit your feet snugly and give your ankles adequate support. Good support will help prevent you from turning or twisting an ankle while moving around the job site.
Jobsite Safety Plan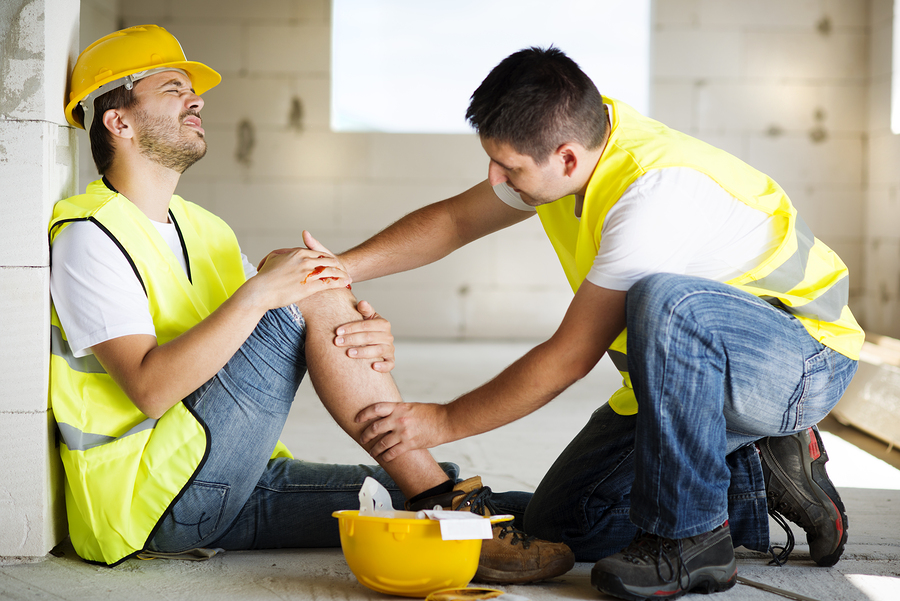 Contractors are required to look at the site to identify potential hazards, put an accident-prevention program in place and create a safe working environment. Before work starts, the employer should talk to all crew members to discuss the accident-prevention plan.
OSHA requires employers to teach employees how to recognize, avoid and eliminate unsafe hazards and to train competent crew members to regularly inspect the site, materials and equipment and correct or eliminate hazards.
Training is a big part of overall safety plans – it's key when it comes to creating safe work sites. When workers are given the right tools, a safe jobsite, and are properly trained in the use of tools and equipment, they will always work more efficiently and effectively.
OSHA Injury and Illness Recordkeeping and Reporting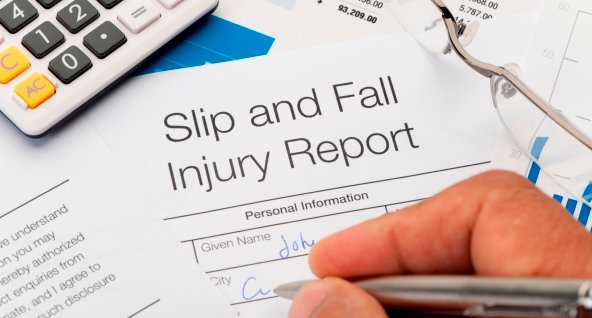 Under the OSHA Recordkeeping regulation (29 CFR 1904), covered employers are required to prepare and maintain records of serious occupational injuries and illnesses, using the OSHA 300 Log. This information is important for employers, workers and OSHA in evaluating the safety of a workplace, understanding industry hazards, and implementing worker protections to reduce and eliminate hazards.

What am I required to report?
All employers covered by the OSH Act must orally report to OSHA the death of any employee from a work-related incident or the in-patient hospitalization of three or more employees as a result of a work-related incident within eight (8) hours.
What is recordable under OSHA's Recordkeeping Regulation?
Covered employers must record all work-related fatalities.
Covered employers must record all work-related injuries and illnesses that result in days away from work, restricted work or transfer to another job, loss of consciousness or medical treatment beyond first aid (see OSHA's definition of first aid).
In addition, employers must record significant work-related injuries or illnesses diagnoses by a physician or other licensed health care professional, even if it does not result in death, days away from work, restricted work or job transfer, medical treatment beyond first aid, or loss of consciousness.
Injuries include cases such as, but not limited to, a cut, fracture, sprain, or amputation.
Illnesses include both acute and chronic illnesses, such as, but not limited to, a skin disease (i.e. contact dermatitis), respiratory disorder (i.e. occupational asthma, pneumoconiosis), or poisoning (i.e. lead poisoning, solvent intoxication).
OSHA's definition of work-related injuries, illnesses and fatalities are those in which an event or exposure in the work environment either caused or contributed to the condition. In addition, if an event or exposure in the work environment significantly aggravated a pre-existing injury or illness, this is also considered work-related.
For further questions or clarifications, take advantage of the additional resources on this page (under "In Focus") or call 1-800-321-OSHA (6742).
https://www.osha.gov/recordkeeping/
Publication:  Nail Gun Safety – A Guide for Construction Contractors
Link: https://www.cdc.gov/niosh/docs/2011-202/pdfs/2011-202.pdf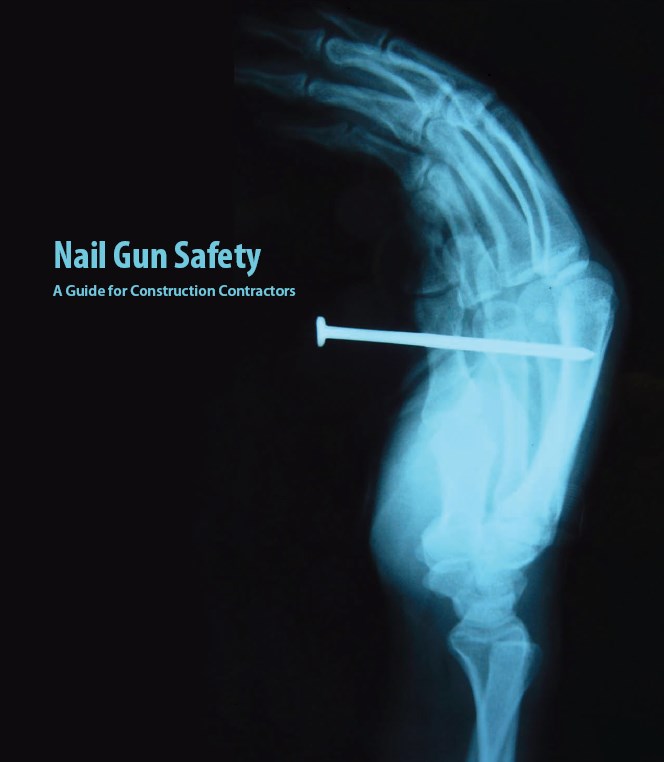 Resources
CDC – Tetanus: https://www.cdc.gov/tetanus/index.html