Wildfires and severe smoke can create dangerous conditions for not only firefighters, but also for the public, especially those with chronic health conditions.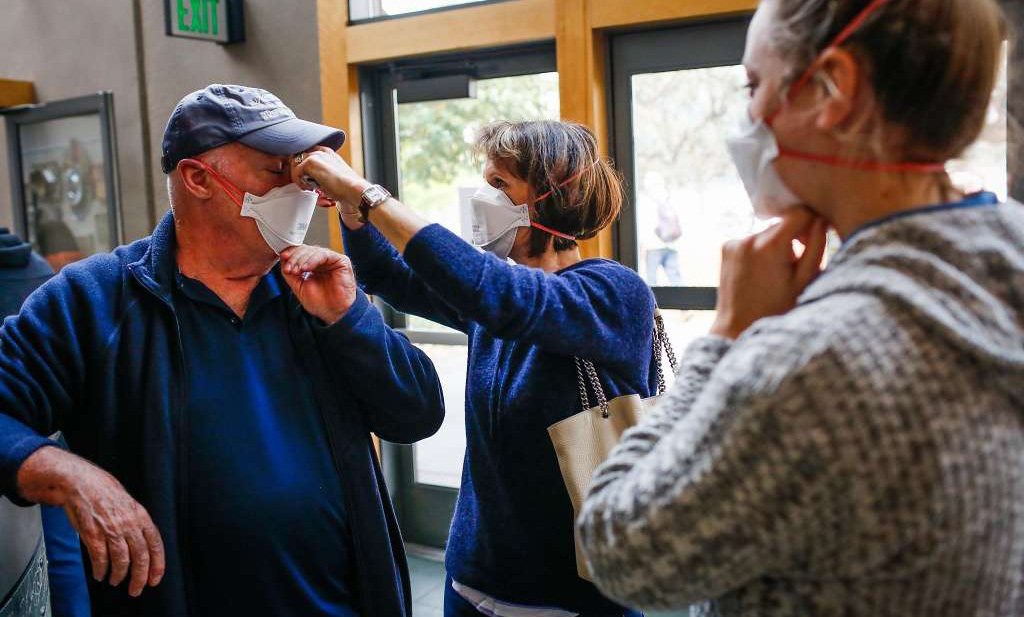 Smoke from wildfires contains chemicals, gases, and fine particles that can harm health. The greatest hazard comes from breathing fine particles, which can reduce lung function, worsen asthma and other existing heart and lung conditions, and cause coughing, wheezing, and difficulty breathing.
When smoke levels are high, even healthy people may have symptoms or health problems. The best thing to do is to limit your exposure to smoke. Depending on your situation, a combination of the strategies may work best and give you the most protection from wildfire smoke. The more you do to limit your exposure to wildfire smoke, the more you'll reduce your chances of having health effects.
Cal/OSHA Exposure to Wildfire Smoke Guidance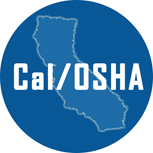 Because of the increased risk of exposure to wildfire smoke,  Cal/OSHA is advising employers that special precautions must be taken to protect people and workers from the hazards from wildfire smoke and has issued special guidance for employers.
To protect workers exposed to wildfire smoke, employers must consider taking the following measures as part of their Injury and Illness Prevention Program under Title 8 section 3203 of the California Code of Regulations and as required under section 5141 (Control of Harmful Exposure to Employees):
Engineering controls whenever feasible (for example, using a filtered ventilation system in indoor work areas)
Administrative controls if practicable (for example, limiting the time that employees work outdoors)
Providing employees with respiratory protective equipment, such as disposable filtering facepieces (dust masks).

To filter out fine particles, respirators must be labeled N-95, N-99, N-100, R-95, P-95, P-99, or P-100, and must be labeled approved by the US National Institute for Occupational Safety and Health (NIOSH).
Approved respiratory protective equipment is necessary for employees working in outdoor locations designated by local air quality management districts as "Unhealthy," "Very Unhealthy," or "Hazardous."

Because breathing through a respirator can increase the risk of heat stress, Cal/OSHA recommends workers take frequent breaks. Medical attention should be sought if a worker begins to feel dizzy, faint or nauseous. Lastly, respirators should be discarded if they become difficult to breathe through or if the inside becomes dirty.
N95 respirator mask distribution points – N95 respirator masks are available at the following County Emergency Operations Centers.
For instructions on using filtering facepieces, see "Using Disposable Respirators" in English and Spanish.
N95 Respirator Info
Confidence and familiarity with proper respirator practices is important for employers, respiratory protection program managers, and safety managers in all industries who rely on N95 respiratory protection to help keep workers safe. The education to build this familiarity must happen before the time comes when a respirator is needed.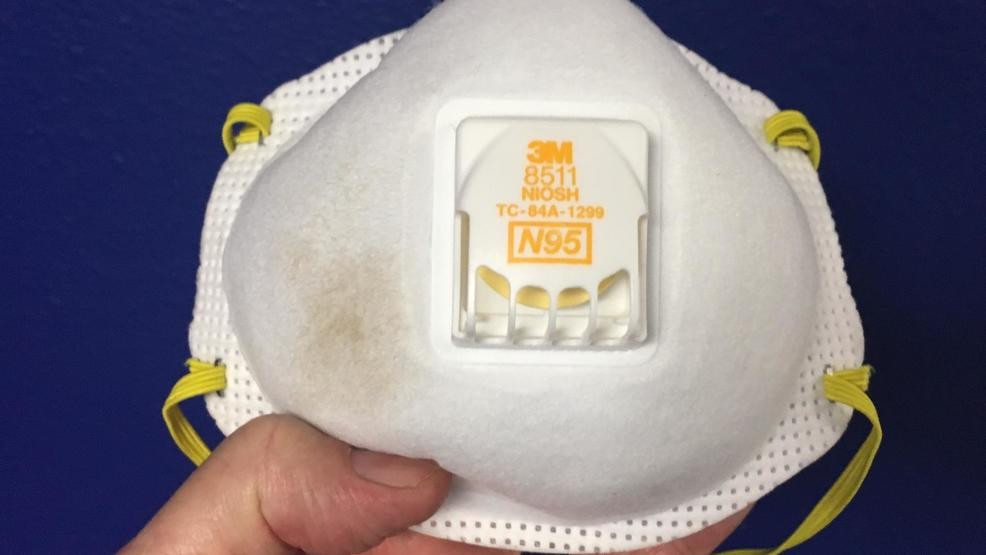 N95 Day observance is dedicated to highlighting the N95 filtering facepiece respirator information. It is also used to disseminate important information about powered air-purifying respirators (PAPRs), half mask, and full facepiece respirators (elastomerics). #N95Day on social media.
Public Health Threats from Wildfire Smoke
Smoke from wildfires is a mixture of gases and fine particles from burning trees and other plant materials. Smoke can hurt your eyes, irritate your respiratory system, and worsen chronic heart and lung diseases.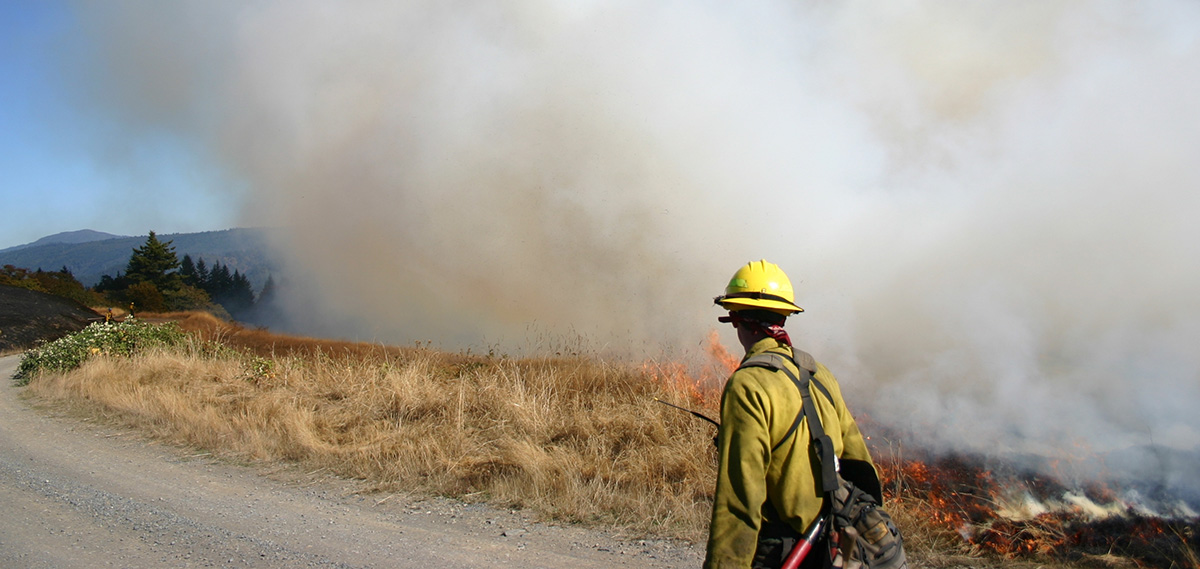 Know if you are at risk
If you have heart or lung disease, such as congestive heart failure, angina, COPD, emphysema or asthma, you are at higher risk of having health problems from smoke.
Older adults are more likely to be affected by smoke, possibly because they are more likely to have heart or lung diseases than younger people.
Children are more likely to be affected by health threats from smoke because their airways are still developing and because they breathe more air per pound of body weight than adults. Children also are more likely to be active outdoors.
Recommendations for people with chronic diseases
Have an adequate supply of medication (more than five days).
If you have asthma, make sure you have a written asthma management plan.
If you have heart disease, check with your health care providers about precautions to take during smoke events.
If you plan to use a portable air cleaner, select a high efficiency particulate air (HEPA) filter or an electro-static precipitator (ESP). Buy one that matches the room size specified by the manufacturer.
Call your health care provider if your condition gets worse when you are exposed to smoke.
Public Wildfire Resources
For more information on masks and N95 respirators, please visit our N95 Filtering Facepiece Respirators page.
California Department of Public Health
Oregon.gov – Wildfire Smoke and Your Health