Course Introduction & Description
Colorado has a voluntary Responsible Vendor Program (RVP), and a mandatory training law for tastings in liquor stores. The voluntary Responsible Vendor Program was effective on April 1, 2005. A "Responsible Vendor" training class must be attended by resident on-site owner (if applicable), all managers, and employees selling-serving beverage alcohol. Once a licensee has been designated as a "Responsible Vendor" all new employees must complete this training within 60 days.
This program offers mitigating benefits to any licensee found to have served a minor during an established sting operation by the state and/or local licensing authority. While the state program is voluntary, some local jurisdictions in Colorado have mandatory training ordinances. All Responsible Vendor Program sessions must be at least 4 hours in length.
Retail liquor stores and liquor licensed drug stores authorized to conduct tastings must complete a seller/server training program approved by the Liquor Enforcement Division. Any person conducting a tasting in liquor stores in Colorado must complete a server training program that is approved by the state. Colorado liquor and beer licensees designates licensees as "Responsible Vendors" and also requires local and state authorities to consider completion of the training as a mitigating factor when imposing penalties for sales to minor violations that are detected during compliance checks.
Dram Shop Laws for the State of Colorado
Dram Shop Liability:
Licensees and their employees are only held civilly liable if they knowingly served a minor or intoxicated guest who then caused injury or damage to others.
Social hosts, such as parents, are only held civilly liable if they knowingly provided a place to minors where they could consume alcohol or knowingly provided the alcohol itself. If a civil lawsuit is filed against the social host, then:

The lawsuit must be brought within one year of the incident.
$150,000.00 is the maximum judgment allowed.

Culinary schools and instructors at those schools are not held civilly liable for any unauthorized consumption on the part of students who are still minor
This course provides you with all the necessary knowledge and techniques you need to be a responsible server of alcohol. Specifically, you will learn: how to protect yourself and your establishment from liability; how alcohol affects your customers; how to recognize the effects of alcohol on your customers; how to prevent customers from becoming intoxicated; how to intervene when you need to cut someone off; how to prevent and deal with disturbances, and; how to accurately check IDs and recognize minors.
State Resources:
Governing Authority
Colorado regulations are governed by the Colorado Department of Revenue – Liquor Enforcement Division

Colorado Department of Revenue – Liquor Enforcement Division
1881 Pierce St., Ste 108A
Lakewood, CO 80214
Phone: 303-205-2300
Website: http://www.colorado.gov/revenue/liquor
For More Info:
Colorado – Seller-Server Training Standards (PDF)
Colorado Code of Regulations 1 C.C.R 203-2 : Regulation 47-605. Responsible Alcohol Beverage Vendor and Permitted Tastings by Retail Liquor Stores and Liquor Licensed Drug Stores
To be considered a Responsible Alcohol Beverage Vendor at any licensed premises, or to serve beverage alcohol at tastings held in retail liquor stores or liquor licensed drugstores, the following standards must be complied with.
A) Training Program Standards
1) Must be attended by resident on-site owner (if applicable), managers, and employees selling/serving alcohol beverages
2) Once a licensee is designated a "Responsible Vendor," all new employees must complete the training described in this regulation with 90 days
3) Recertification must occur every two (2) years
4) Minimum program time four (4) hours for initial certification. Those seeking recertification are exempt upon the showing of proficiency in the knowledge of new and existing alcohol beverage laws.
5) Program must provide written documentation of attendance by/for each attendee
6) Program must have a method of evaluating its own effectiveness through:
a) Test attendees for knowledge
b) Survey program effectiveness from attendees or verbal attendee feedback, or
c) Discussion that is documented by program providers
B) Training class core curriculum
1) Discussion concerning alcohol's effects on the human body
a) Alcohol's physical effects
b) Visible signs of intoxication
c) Recognizing the signs
2) Liquor Liability
a) Civil liability
b) Criminal liability
c) Administrative liability (License Sanctions)
d) Liability for licensee and/or managers for the actions of employees
3) Sales to visibly Intoxicated persons
a) Colorado law provisions
b) Recognition and prevention
c) Intervention techniques
d) Related laws or issues

(1) DUI/DWQI
(2) Reg. 47-900 – Loitering prohibited
4) Sales to minors
a) Colorado law provisions
b) Sale and service
c) Permitting consumption
5) Acceptable forms of Identification (Reg. 47-912)
a) How to check identification – protocol
b) Spotting false identification
c) Mistakes made in verification
6) Local Licensing and Enforcement
a) Encourage to become familiar with local law provisions
b) Encourage to develop a relationship with local agencies
7) State Licensing and Enforcement
a) How to contact the Liquor Enforcement Division
b) Become familiar with state law provisions
c) Encourage to develop a relationship with area investigator
8) Other key state laws and rules affecting owners, managers, sellers, and servers
a) Age requirements for servers
b) Provisions for confiscating fraudulent identifications
c) Removal of liquor from on-premises licensed establishment
d) Patrons prohibited from bringing liquor onto licensed premises
e) Permitted hours of sale and service
f) Conduct of establishment
g) Nudity and prohibited entertainment
h) Permitting inspections by state and local licensing and enforcement authorities
i) Reporting changes in ownership and management
j) Licensee responsible for activities occurring within licensed premises
k) Tastings in retail liquor stores and liquor licensed drugstores
l) Prohibited purchases
9) Recommendations for Licensees
a) Establish policies and procedures.
b) Establish a record keeping system to document activities and events
c) Contact local authority on incident reporting expectation
Multimedia Resources:
N/A
Course Information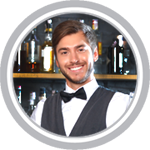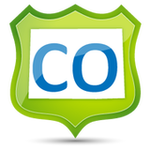 Duration: 3 Hours
24×7 Support: (877) 881-2235 – www.360trainingsupport.com
Printable certificate available once you complete and pass the final exam.
Valid for 2 years.
Colorado Alcohol Seller/Server On/Off Premise Course (CO) – $25.00

Other State Courses
Improving Your Tips, Tips on Getting Larger Tips!
CraftBeer.com: Beer 101
Introduction to Wine