Nevada Food Safety Protection Manager Certification Training Course
Nevada Certified Food Handler Manager Awareness Training Program
State Requirements
Nevada requires a person in charge of a food establishment to have a Certified Food Protection Manager (CFPM) on premises at all times and demonstrate knowledge of food safety as outlined in FDA Food Code. Taking an approved Certified Food Protection Manager (CFPM) Training Course and passing an Exam is how to get certified. Local requirements may exceed the state's minimum requirements.
Accredited Food Safety Manager Certification Course & Exam
The Learn2Serve Food Safety Manager Principles course will provide food safety employees and professionals with an overview of food safety principles, guidelines, and safe food handling procedures and prepare the student for the American National Standards Institute and the Conference for Food Protection (ANSI-CFP) exam.
To become a Certified Food Protection Manager, a candidate must pass the ANSI-CFP exam. The certificate will be valid for a maximum period of 5 years.
State Resources:
Governing Authority
Nevada food safety regulations are governed by the Nevada Public Health and Clinical Services – Environmental Health.

Nevada Public Health and Clinical Services – Environmental Health
Nevada State Health Division
475 West Haskell Street Suite 52
Winnemucca, NV 89445
Phone: (775) 684-4200
http://health.nv.gov/BFHS_EHS.htm
For More Info:
Regulations URL: http://www.leg.state.nv.us/NAC/NAC-446.html
Local Requirements:
Counties of Clark and Washoe have Certified Food Protection Manager (CFPM) requirements. Carson has an in house program.
Clark County:
Environmental Health Training Officers provided free training regarding changes made to the 2010 Regulations Governing the Sanitation of Food Establishments, which went into effect on November 1, 2010. http://www.southernnevadahealthdistrict.org/eh/regs-training.php
Food Managers: There shall be at least one Certified Food Safety Manager (CFPM) person at each food facility. Certification is valid for 5 years.
Food Handlers: A minimum of 2 hours of Food Safety is mandatory for food handlers. All food handlers (any employee coming into contact with food and/or food utensils, including managers) must possess a valid Food Handler's Health Card issued by the Clark County Health District. The Clark County Food Code requires that each food establishment must have a person in charge who can demonstrate knowledge of food protection and sanitation.
http://www.southernnevadahealthdistrict.org/health-cards/foodhandler-defined.php
Washoe County:
Food Managers: All food establishments, with the exception of Risk Level 1, are required to have at least one Certified Food Protection Manager (CFPM). Obtaining a certification involves a two-step process.
Seek instruction and testing from a private company who offers one of the approved exams. The Washoe County Health District (WCHD) does not provide instruction or give these exams.
Acquire a CFPM photo ID card from the WCHD at 1001 East Ninth Street in Reno. Office hours are Monday through Friday, 8:00 a.m. to 4:30 p.m., except holidays.Applicant Certificate Check List:

Completed application form.
Certificate/documentation showing training from a Washoe County approved course.
Current driver's license or other form of valid identification (must match certificate).
Payment of fee (Health District accepts checks with proper ID, Visa, MasterCard, and cash).
Call (775) 328-2434 for additional information. http://www.co.washoe.nv.us/health/ehs/fs/cfpm.html~color=blue&text_version=
Food Handlers: N/A
Course Information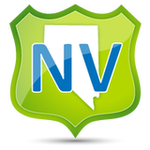 Course Duration: 8 Hours
Exam Duration: 1.5 Hours
Live 24×7 Support: 1 (800) 442-1149 – support@360training.com
Printable certificate available once you complete and pass the final exam.
Valid for maximum of 5 years. Check with your local health department as certificates may expire sooner.
Nevada Food Safety Management Principles – $85.00
Nevada Food Safety Manager Training with Exam – $125.00
Other State Courses
Learn2Serve Food Safety HACCP for Retail Food Establishments (16 Hour)
Principios de Administración de Seguridad de Alimentos Learn2Serve
Alcohol Seller-Server (NV) – On/Off Premise – 3 Hours – $25.00