Course Introduction & Description
The Insurance Claims Administrator program meets the required pre-licensing requirements for the application for a Texas All Lines Adjuster License.  Click here for more information about the TDI Texas Adjuster – All Lines – Licenses.
Through this course, you will learn the required national and state law requirements that will help you perform the role of an adjuster upon being licensed.  The "All Lines" license is the highest level of an adjuster license and the All Lines Adjuster may find themselves more in demand than a person holding a more limited type of adjuster license.  With the help of the Texas Adjuster License Reciprocity rules, an Adjuster who holds the Texas Adjuster License can be eligible to process claims in many other states.
The All-Lines Adjuster License course currently allows you to sit for the licensure exams in the following states, CO, IN, KS, MO, NJ, OH, SD, VA, WI, IL, IA, MD, NE, ND, PA, TX and TN.  Please review what is required in your state for licensure, prior to enrolling as these state requirements do change.
Some states may have additional requirements that need to be fulfilled.  This program also includes courses on business law and business correspondence levels I and II.
This course will prepare you for your role as a professional in the insurance industry including; Insurance Claims Adjuster  (in-house or out of house), Claims Adjuster, Account Manager, Insurance Consultant, Processing Clerk, Claims Clerk, Claims Examiner, and Insurance Specialist.
Hours: 120 hours
Price: $695.00
Pre-Requisite: None
Intended Audience: Insurance Claims Adjuster  (in-house or out of house), Claims Adjuster, Account Manager, Insurance Consultant, Processing Clerk, Claims Clerk, Claims Examiner, and Insurance Specialist and other related occupations in the insurance industry.
Program Course List:
Texas All Lines Insurance Claims Adjuster :  40 Hours
This comprehensive course will prepare you for the final exam that will certify you as a knowledgeable, professional insurance adjuster, not only in Texas, but in the multiple states that offer reciprocity, as long as you also satisfy any unique state-based requirements. Earning the Texas Insurance Adjuster license requires attentive study, but this course will walk you through each step with clear explanations and application questions to evaluate and apply your growing knowledge.
Business Law:  30 Hours
This course is designed to familiarize business executives with the types of legal problems that occur in society, in general, and in the business world, in particular. Various areas of law will be reviewed including Contracts, Sales, Agency, and Government Regulation of labor and business. Ethical considerations regarding the application of the principles studied will also be examined.
Business Correspondence Level 1:  25 Hours
This course places emphasis on the acquisition of skills and style mechanics needed to produce personal and office correspondence. The parts of a business letter are examined in detail, as are the guidelines for organizing and writing a letter.
Business Correspondence Level 2:  25 Hours
This course places emphasis on editing and proofreading business letters covered in Level 1, as well as additional documents required in business. This course is designed specifically for the correspondence required in a corporate environment.
More about the Insurance Claims Administrator career
A claims administrator is responsible for working with insurance claims in the medical/healthcare field, as well as property insurance. These administrators are employed by a variety of organizations, but generally work within office environments.
Claims administrators are also responsible for filing and maintaining accurate paperwork, so applicants who are detail-oriented and able to multitask well are ideal for the job.
A claims administrator will be responsible for a variety of tasks, including:
administrating claims for professional and general liabilities;
determining all expense reserves;
coordinating with various departments to settle claims;
monitoring defense activities;
managing and maintaining records regarding losses and risk management;
developing reports for statistical claims;
monitoring claim trends;
administrating damage recovery;
coordinating with claimants to resolve customer issues;
reporting to an insurance manager;
maintaining the company's insurance policies;
serving as a liaison between clients and insurance companies;
serving as an insurance expert; and
making recommendations for new insurance policies.
Course Information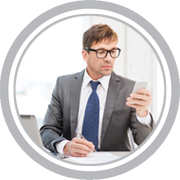 Fast and easy courses completion!
Get training faster than at traditional colleges!
100% online – No classroom attendance required.
24×7 Support: (877) 881-2235 – www.360trainingsupport.com
Printable certificate available once you complete and pass the final exam.
Insurance Claims Administrator Course
Duration: 120 Hours
Price: $695.00