Course Introduction & Description
This course provides you with the necessary knowledge and techniques you need to be a responsible seller of alcohol. Specifically, you will learn how to protect yourself and your establishment from liability; how alcohol affects your customers; how to recognize the effects of alcohol on your customers; how to prevent customers from becoming intoxicated; how to intervene when you need to refuse a sale to someone; how to prevent and deal with disturbances; how to accurately check IDs.
Since its creation in 1997, the Louisiana Responsible Vendor Program has trained and permitted thousands of servers in the state of Louisiana. The Louisiana Office of Alcohol and Tobacco Control (ATC) licenses individuals from all three sections of the RV Program (Providers, Trainers and Servers).
The Mission of the Louisiana Office of Alcohol and Tobacco Control is to provide the state with an effective regulatory system for the alcoholic beverage and tobacco industries, with emphasis on access to underage individuals through efficient and effective education and enforcement efforts.
According to Louisiana law "any employee of a vendor who is authorized to sell or serve alcoholic beverages or tobacco products in the normal course of his or her employment or deals with customers who purchase or consume alcoholic beverages or tobacco products" must attend an RV Class and obtain an RV Server Permit within 45 days of their hire date.
Download the Louisiana Responsible Vendor (RV) Handbook Click Here
Louisiana Responsible Vendor Training (Courses Included) Approved Vendor – 360 Training
Learn2Serve Louisiana Responsible Vendor
Learn2Serve Louisiana Responsible Vendor Exam
State Resources:
Governing Authority
Louisiana regulations are governed by the Louisiana Office of Alcohol and Tobacco Control.

Louisiana Office of Alcohol and Tobacco Control
8585 Archives Avenue, Suite 220
Baton Rouge, LA 70809
Phone: (225) 925-4041
Website: http://www.atc.rev.state.la.us/responsible-vendor-info.php
For More Info:
Louisiana Alcohol Seller Server On-Off Premise Training Course Learning Objectives
Understand alcohol use
Define alcohol's effects
Recognize the server's role in the enhancement of public safety
Know the server's responsibilities and obligations under the law
Learn what BAC means and how it is calculated
The effect of mixing alcohol with other drugs
Be able to recognize intoxicated individuals
Prevent patrons from reaching the point of intoxication by using intervention strategies
Be able to refuse service to someone and with little conflict
Recognize alcohol poisoning when it occurs
Prevent disturbances in the establishment and handle difficult situations
Check ID's accurately, and recognize clues for when an individual is using a fake I.D.
Multimedia Resources:
Course Information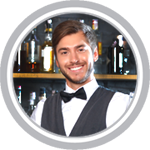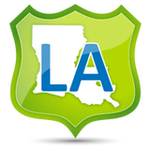 State Approved: This course has been approved by the Louisiana Office of Alcohol and Tobacco Control.
Duration: 3 Hours
24×7 Support: (877) 881-2235 – www.360trainingsupport.com
Printable certificate available once you complete and pass the final exam.
Valid for 4 years.
Louisiana Alcohol Seller/Server Responsible Vendor Training (LA) – $25.00

Other State Courses
Improving Your Tips, Tips on Getting Larger Tips!
CraftBeer.com: Beer 101
Introduction to Wine