In September, OSHA announced the preliminary Top 10 most frequently cited workplace safety violations for fiscal year 2017.
Patrick Kapust, deputy director of OSHA's Directorate of Enforcement Programs, presented the Top 10 on the Expo floor as part of the 2017 NSC Congress & Expo, the world's largest annual gathering of safety professionals.

OSHA Training 10hr/30hr - SALE 15% OFF
Training provides details on OSHA, workplace hazards, workers' legal rights, employer responsibilities, and how to file a complaint. Required by some states and companies in order to start employment.
OSHA Accepted Provider
DOL Plastic Card Shipped Within 2 Weeks
Reg. Price: 10hr: $89 - 30hr: $189
Enter Promo Code "osha15off" at Checkout
Summary: OSHA 2017 Workplace Safety Violations
Fall Protection remained #1 on a list that does not vary much per year. In fact, the top 5 remained the same as last year with:
Hazard Communication at #2;
Scaffolding at #3;
Respiratory Protection at #4; and
Lockout/Tagout at #5.
Ladders moved up one spot from last year's list to #6, with its 2,241 citations down by 15.1 percent year-over-year.
Powered Industrial Trucks moved down one spot to #7, which had 24.4 percent fewer citations.
Machine Guarding repeated at #8 despite a 21.1 percent drop in citations.
Fall Protection – Training Requirements is new to the list at #9 with 1,523 citations.
Electrical – Wiring Methods repeated rounding out the list at #10, with its 1,405 citations down 17.5 percent year-over-year.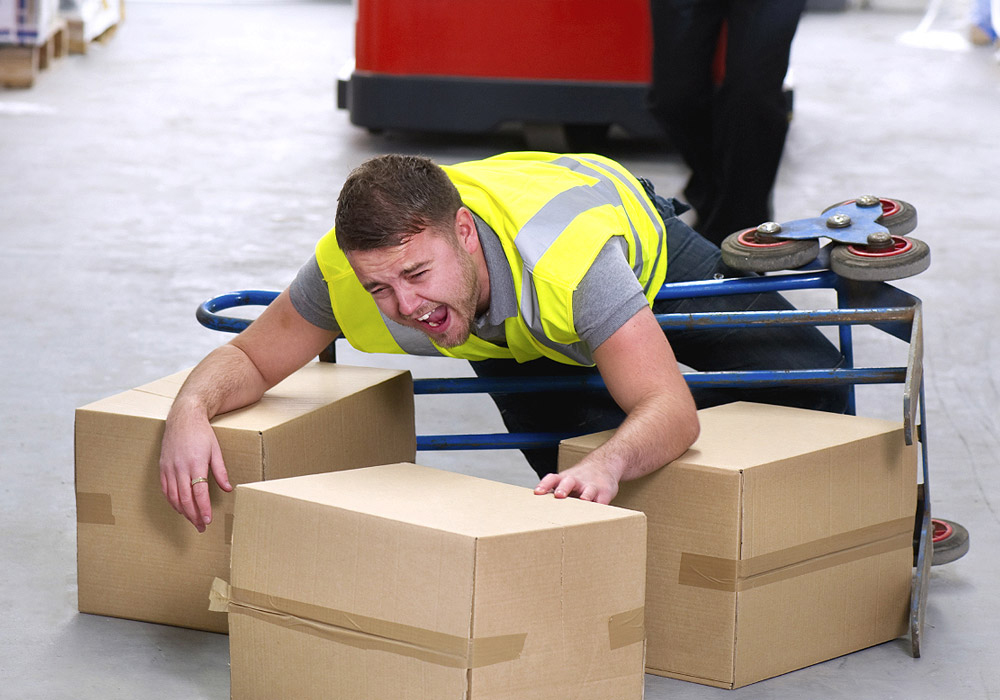 New Workplace Safety Violation Added to List This Year
Rankings for OSHA's Top 10 most cited violations have not varied much from year to year, Violation #9:  "Fall Protection – Training Requirements (1926.503)" is new to the list this year.
OSHA's top 10 violations for FY 2017* are:
(*Preliminary figures as of Sept. 5, 2017)
1. Fall Protection – General Requirements (1926.501)
Frequently violated requirements include unprotected edges and open sides in residential construction and failure to provide fall protection on low-slope roofs.
6,072
2. Hazard Communication (1910.1200)
Not having a hazard communication program topped the violations, followed by not having or not providing access to safety data sheets.
4,176
3. Scaffolding (1926.451)
Frequent violations include improper access to surfaces and lack of guardrails.
3,288
4. Respiratory Protection (1910.134)
Failure to establish a respiratory protection program topped these violations, followed by failure to provide medical evaluations.
3,097
5. Lockout/Tagout (1910.147)
Frequent violations were inadequate worker training and inspections not completed.

2,877

6. Ladders (1926.1053)
Frequent violations include improper use of ladders, damaged ladders, and using the top step.
2,241
7. Powered Industrial Trucks (1910.178)
Violations included inadequate worker training and refresher training.

2,162

8. Machine Guarding (1910.212)
Exposure to points of operation topped these violations.
1,933
9. Fall Protection – Training Requirements (1926.503)
Common violations include failure to train workers in identifying fall hazards and proper use of fall protection equipment.
1,523
10. Electrical – Wiring Methods (1910.305)
Violations of this standard were found in most general industry sectors, including food and beverage, retail, and manufacturing.
1,405
The final report on the Top 10 violations for 2017 will be published in the December edition of the Council's Safety+Health magazine.