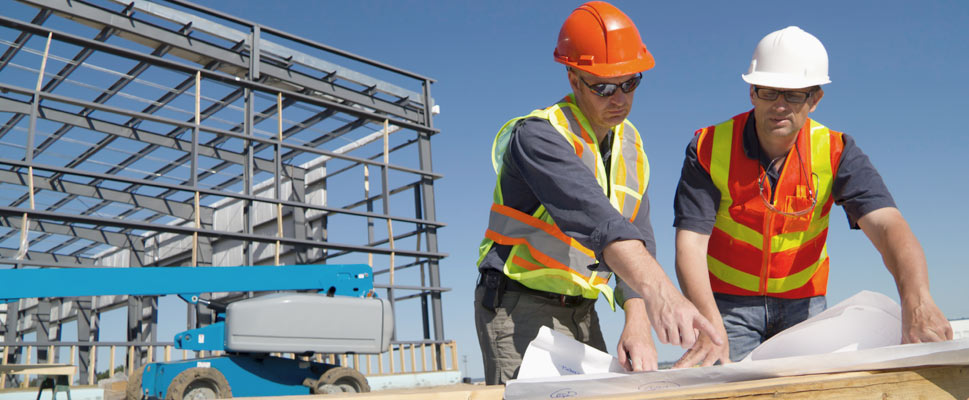 OSHA Outreach 30 Hour Construction Safety Training – $169.00
The OSHA Outreach Training Program is the primary method for training workers in the basics of occupational safety and health and preparing them for the hazards of accidents and injuries that can be preventable.
This course fullfills OSHA standards as required by OSHA regulations 29 CFR 1926 (Construction).
Certain states (see state requirements below) and job sites require proof of OSHA safety training with a DOL Card. Increase your employment chances and get your DOL Card today!
Course Overview
The OSHA Outreach 30 Hour Training Course provides extensive instruction on OSHA regulations and requirements as they apply to 29 CFR 1926 (Construction). This course provides a comprehensive safety program specifically designed for safety directors, foremen, and field supervisors; the program provides complete information on OSHA compliance issues.
Free HazCom & GHS Supplemental Course
A free Hazard Communication Standard (HazCom) and Globally Harmonized System of Chemical Classification and Labeling (GHS) course is included with registration of any OSHA Outreach course. The revised Hazard Communication Standard (29 CFR 1910.1200) took effect May 25, 2012 and OSHA requires training regarding chemical hazards in the workplace. OSHA states employees throughout the U.S. needed to have completed GHS-HAZCom training by December 1, 2013 to be in compliance with new GHS standards.
In this course, you will learn about the HazCom (Hazardous Communication) Standard and the new Globally Harmonized System (GHS), and how to use Safety Data Sheets (SDSs) and chemical labels to protect yourself from hazards or react to chemical exposures.
Free PDF Study Guide
Course also includes a free OSHA 30 Hour Construction Industry Study Guide! This PDF Study Guide will assist you to pass the final exam and receive your DOL wallet card. This guide is a great supplement to the OSHA 30 Hour Construction Industry Outreach Course and can help as a great quick reference guide for the future.
Note: The 30 Hour Construction Outreach course is NOT equivalent to the OSHA 510 or 511 courses and will not meet the course prerequisites to take the OSHA 500 or 501 courses.
Hours: 30 hours
Audience: Construction Employees with safety responsibilities such as Foremen, Superintendents, Project Managers, Safety Coordinators, or Safety Specialists.
State Requirements: (See Details – PDF)
Connecticut (requirement specific to certain kinds of job sites)
Massachusetts (effective 2004)
Missouri (effective August 28, 2009)
Nevada (effective January 1, 2010)
New Hampshire (requirement specific to certain kinds of job sites)
New York (effective July 1, 2008)
Pennsylvania (requirement specific to certain kinds of job sites)
Rhode Island (requirement specific to certain kinds of job sites)
Pre-Requisites: None
Course Outline
Orientation
Module 1: Introduction to OSHA and the OSH Act
Module 2: Recordkeeping
Module 3A: Basic Safety Orientation
Module 3B: General Safety and Health Provisions (OSHA 1926 Subpart C)
Module 4: Health Hazards: Hazard Communication (29 CFR 1910.1200)
Module 5: Health Hazards: Hazardous Materials (OSHA 1926 Subpart D)
Module 6: Process Safety Management (29 CFR 1910.119)
Module 7: Personal Protective Equipment (OSHA 1926 Subpart E)
Module 8: Fire Protection (OSHA 1926 Subpart F)
Module 9: Materials Handling and Storage (OSHA 1926 Subpart H)
Module 10: Hand and Power Tools (OSHA 1926 Subpart I)
Module 11: Welding and Cutting (OSHA 1926 Subpart J)
Module 12: Focus Four – Electrical Safety (OSHA 1926 Subpart K)
Module 13: Focus Four – Struck-By and Caught in Between Hazards
Module 14: Focus Four – Fall Protection (OSHA 1926 Subpart M)
Module 15: Cranes and Rigging (OSHA 1926 Subpart CC)
Module 16: Motor Vehicles (OSHA 1926 Subpart O)
Module 17: Excavations (OSHA 1926 Subpart P)
Module 18: Concrete and Masonry Construction (OSHA 1926 Subpart Q)
Module 19: Stairways and Ladders (OSHA 1926 Subpart X)
Module 20: Confined Spaces (OSHA 1926 Subpart AA)
Module 21: Lead Safety in the Workplace (OSHA 1926.62 Subpart D)
Module 22: Use of Explosives in the Workplace (OSHA 1926 Subpart U)
Module 23: Scaffolds (OSHA 1926 Subpart L)
Final Exam
Quizzes and Exam
Module Quizzes
At the end of each module, you will be given a 10 question module quiz. You must score at least 70% on each module quiz to move forward in the course.
You will be given up to three tries to pass each module quiz. Failure to successfully pass a quiz will result in being locked out of the course and not allowed to continue.
Final Exam
Once you have successfully completed all of the modules, you must pass a final exam to receive full credit for the course. The exam is 20 questions long and will test your knowledge on information covered throughout the course. You must make a score of at least 70% to pass this exam and complete the course.
You will be given up to three opportunities to pass the final exam. If you do not pass after three tries, you will be locked out of this course will no longer be able to take the course.
Course Completion Certificate & DOL Wallet Card
Upon successful completion of this course, a temporary printable certificate will be made available. Passing participants will receive a DOL Construction Outreach course completion wallet card within 4-6 weeks.*
Upon enrollemnt in the OSHA 30-hour Construction Outreach Training course, you will have 6 months from the time you start to complete it – in order to receive credit. After 6 months, your account will expire and you will be required to purchase the course again.
*Note: In order to receive your DOL wallet card, you must complete the survey at the end of the course.
About OSHA Outreach Certification
360training.com was among the first training providers to offer OSHA Outreach Training online, and grew to be one of the largest providers of online OSHA Outreach Training, training tens of thousands of workers each year.
In late 2012, 360training.com was reinstated as an OSHA Outreach online provider by the Directorate of Training and Education at the Occupational Safety and Health Administration (OSHA). The courses being offered have been reviewed and accepted by OSHA and completion of the OSHA Outreach 10/30-hour course(s) will result in a Department of Labor wallet card being issued in 4-6 weeks. Source: 360training.com Press Release
OSHA Outreach training courses are accepted by OSHA and powered by 360training.com.
Outreach Trainer – Matt Luman – OSHAtrainer@360training.com

OSHA Outreach – Quick Course Info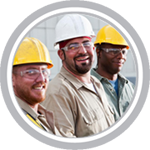 OSHA Accepted: OSHA Outreach Courses are provided in partnership with OSHA Accepted Provider 360training.com.
Outreach Trainer – Matt Luman – OSHAtrainer@360training.com
Certificate issued upon completion.
Receive DOL/OSHA Card within 4-6 weeks.
Updated with OSHA's latest requirements.
Fast and easy course completion
100% online – No classroom attendance.
Money Back Guarantee! – 24×7 Support
24×7 Support:
(877) 881-2235
support@360training.com
OSHA Outreach – 30 Hour Construction Training
(with Free Study Guide)
Price: $169.00