Disaster cleanup work is extremely hazardous.  After a catastrophic flood and during the cleanup, disaster recovery workers need to protect themselves from life-threatening infectious organisms and toxins that the contaminated floodwaters have left behind on everything.
As well as chemicals released during the storm, hurricane damage knocked loose asbestos, creating a toxic brew of chemicals and mold, which could cause debilitating and deadly long-term problems for those doing the work.
More Workers Could Die From Cleanup
More workers could die from the long-term effects of cleaning up after hurricanes Harvey and Irma than were killed by the storms, according to a nationwide network of workplace health and safety groups. Reports of the deaths of cleanup workers have already begun to surface.
Similarly, more than 1,000 workers died from the cleanup work following the 9/11 terror attacks. However, unlike 9/11, where the work was done mainly by firefighters and skilled unionized demolition workers, the cleanup work following Harvey is being done mainly by undocumented day laborers, paid on average $80 a day.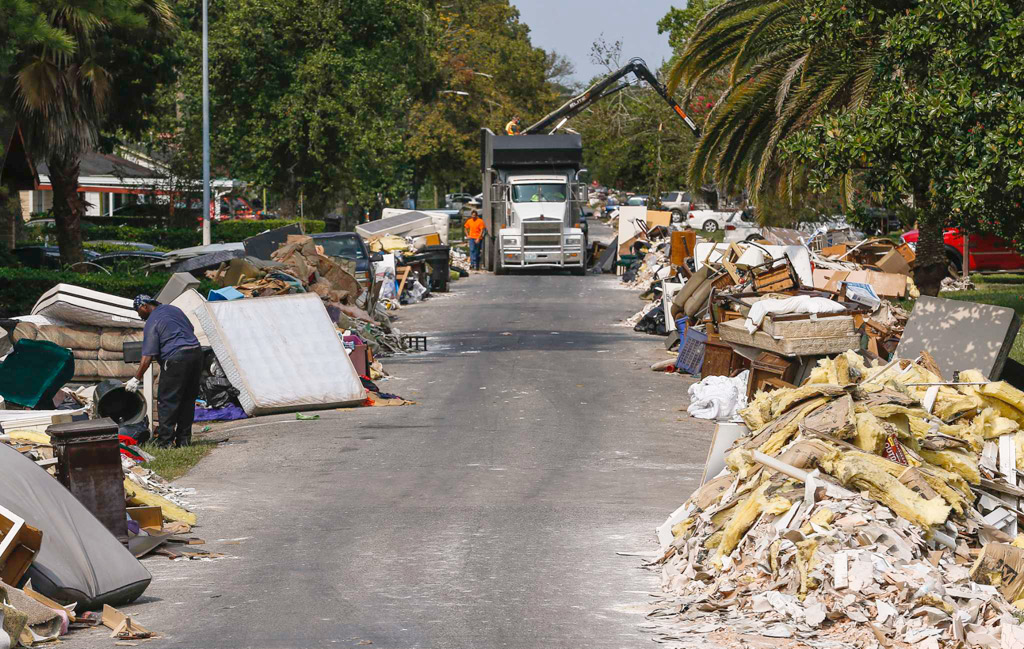 Texas Construction Workers Already Endure Dire Conditions
Even before Harvey, it was already tough being a construction worker in Houston. A construction worker dies on the job in Texas every three days. Those who survive often endure dangerous working conditions, and are denied overtime pay for poverty level wages. A recent study done with the University of Illinois found that 40% of Houston construction workers do not have access to any form of benefits such as health care, paid sick leave, or even workers' compensation.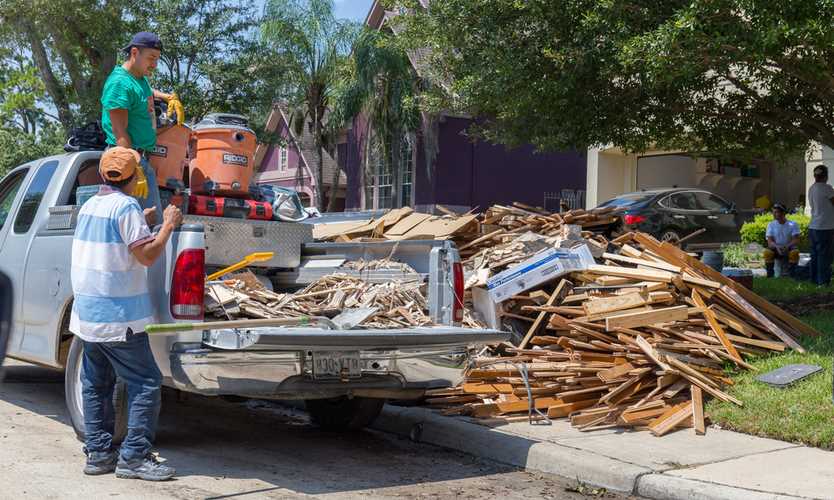 In Texas, however, the industry's successful drive to dismantle such protections has been a reality for decades. There's a reason Texas is the only state that doesn't require any form of workers' compensation insurance coverage, and it's not because working families want it that way.
Likewise, undocumented immigrant families are especially exposed. Roughly half of Texas construction workers are undocumented, and these individuals often have no choice but to accept the industry's worst abuses silently. Working men and women who attempt to recover their wages or request safety equipment from their bosses are routinely fired or threatened with deportation.
Basic Disaster Responder Training
Disaster Responder Training will assist workers at an awareness level how to identify and control hazards pertaining to the response and cleanup activities associated with a disaster.
Floodwater Risks
With mass flooding, fecal matter, urine and fluids from dead animals quickly pollute floodwater. These infectious organisms include intestinal bacteria such as E. coli, Salmonella, and Shigella; Hepatitis A Virus; and agents of typhoid, paratyphoid and tetanus – along with risks for illnesses like Legionnaires' diseases and leptospirosis.
Depending on the location and severity of a weather event, floodwater may contain agricultural or industrial chemicals, pesticides, or hazardous agents coming from flooded hazardous waste sites. Harmful liquids, such as household cleaning products, gasoline and other flammable liquids, from inside or near homes also may contaminate water.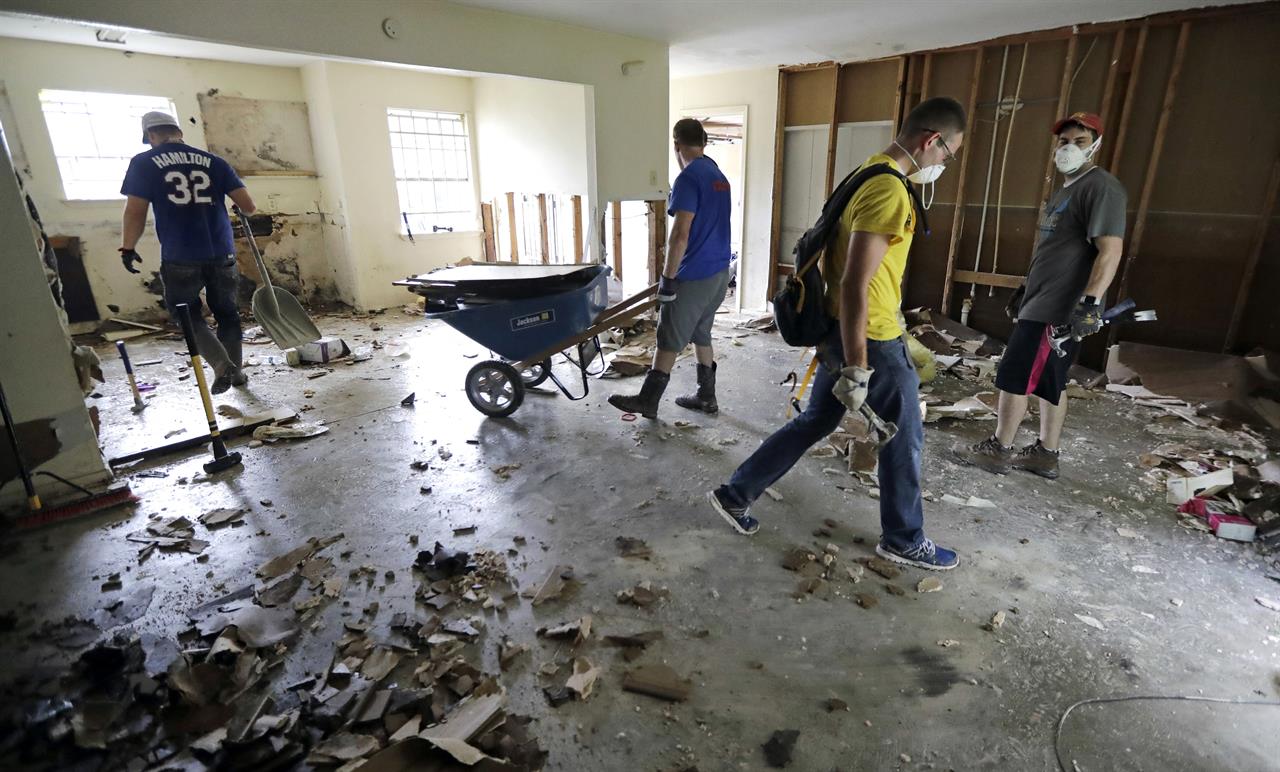 But more concerns are for those with cuts and abrasions. Disaster recovery workers and anyone in contact with floodwater should clean themselves immediately after exposure and use disinfectant on any wounds. People who have injuries displaying excessive redness, swelling or puffiness should seek medical advice immediately.
Dr. Luis Ostrosky, a professor of infectious diseases with the University of Texas Health Science Center of Houston told the Houston Press that those with cuts or scrapes who came into contact with floodwater, or people who just need to update their shots. In detail, if a person has not received a tetanus booster in the last 10 years, have a dirty wound and not received a booster in the last five years or have touched floodwaters with cuts, burns, scrapes or animals bites, he/she are urged to receive a booster.
Harvey Disaster Recovery Worker Dies of Flesh-Eating Bacteria
A 31-year-old Galveston, Texas man died on October 16th from a flesh-eating bacteria – nearly two months after Hurricane Harvey made landfall – while the man was repairing homes damaged by the floods.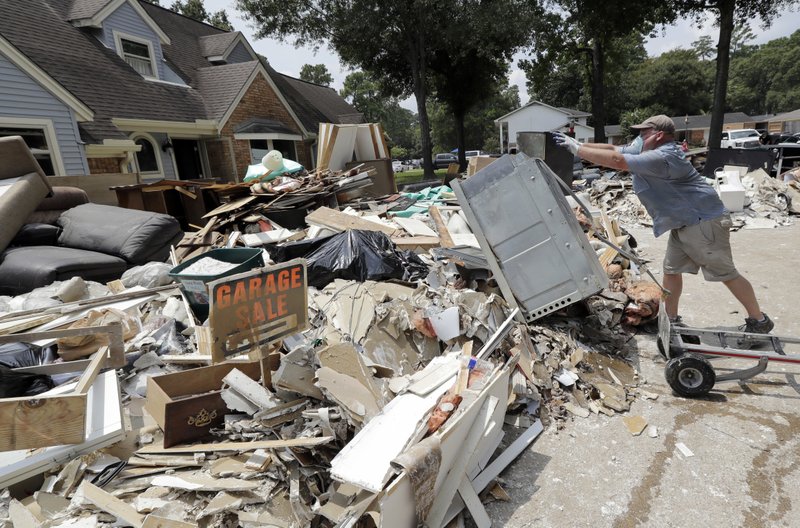 The Galveston County Health District said the man went to a hospital on Oct. 10 with a "seriously" infected wound on his upper left arm. He was diagnosed with necrotizing fasciitis — a rare bacterial infection that kills soft tissue — and died six days later.
Several types of bacteria can cause necrotizing fasciitis, according to the National Institutes of Health. Such an infection can spread quickly and kills the body's soft tissue, especially if it infects a wound that is not properly cared for. The infection also can become lethal within a short amount of time.
Personal Protective Equipment (PPE)
Personal protective equipment (PPE) refers to protective clothing, safety helmets or hard hats, eye protection- goggles or safety glasses, masks or respiratory protective equipment (RPE), heavy work gloves, watertight boots with steel toe and insole (not just steel shank), hearing protection, and/or other garments or equipment designed to protect the wearer's body from injury or infection.
Depending upon the type of disaster, emergency first responders and workers need a range of personal protective equipment to keep them safe from any number of hazards. Disaster first responders could face potential hazards from oil and chemicals, bacteria and other biohazards, contaminated water, mold, debris, unstable work surfaces, and electrical lines.
Floodwater PPE
To help protect you and other cleanup workers, OSHA and the CDC recommend Personal Protective Equipment (PPE) to help protect against floodwater-related hazards such as: physical, electrical, heat, chemicals, biohazards, and airborne particulate matter.
Likewise, to reduce the risk of coming into contact with contaminated floodwater, OSHA recommends workers wear waterproof boots with a steel toe and insole, an impervious body suit, hoods, latex or rubber gloves, and safety goggles. All spots that separate PPE on a worker's body should be as watertight as possible. Workers also should regularly check their PPE for holes or tears.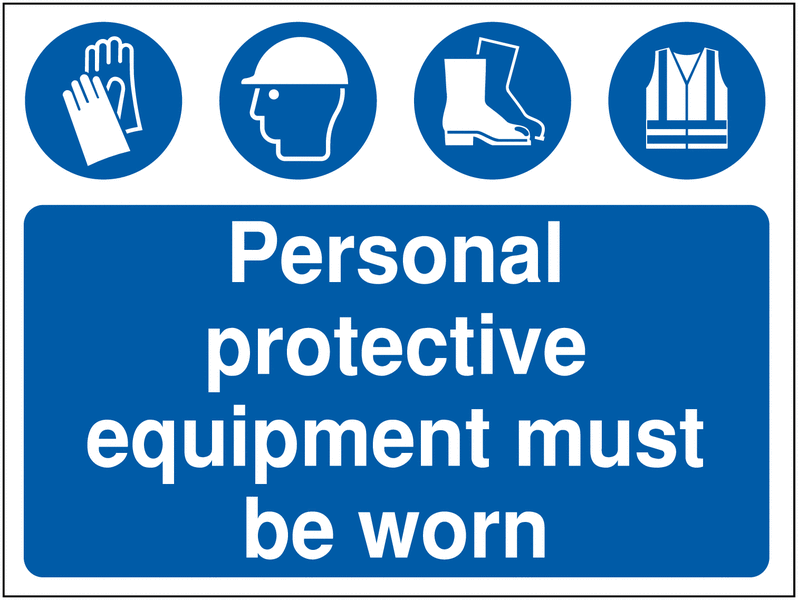 OSHA Federal Regulations for PPE
This section highlights OSHA standards, Federal Register notices (rules and proposed rules), directives (instruction to OSHA staff), and letters of interpretation (official letters of interpretation of the standards) related to PPE.
General Industry (29 CFR 1910)
Shipyard Employment (29 CFR 1915)
Marine Terminals (29 CFR 1917)
Longshoring (29 CFR 1918)