Trenching and excavation hazards are one of the most hazardous construction operations and injuries and fatalities have been on the rise in recent years. The primary hazard of trenching and excavation is employee injury or death from collapse or cave-in. People at risk of being caught in a cave-in include workers who repair water, sewer and utility lines; road builders; and workers who perform digging operations.
Additional hazards include working with heavy machinery; manual handling of materials; working in proximity to traffic; electrical hazards from overhead and underground power-lines; and underground utilities, such as natural gas.
Regular safety training on trench and excavation hazards helps reinforce the importance of using trench protective systems and provides workers with the most current information about excavation requirements and safety procedures for working in trenches.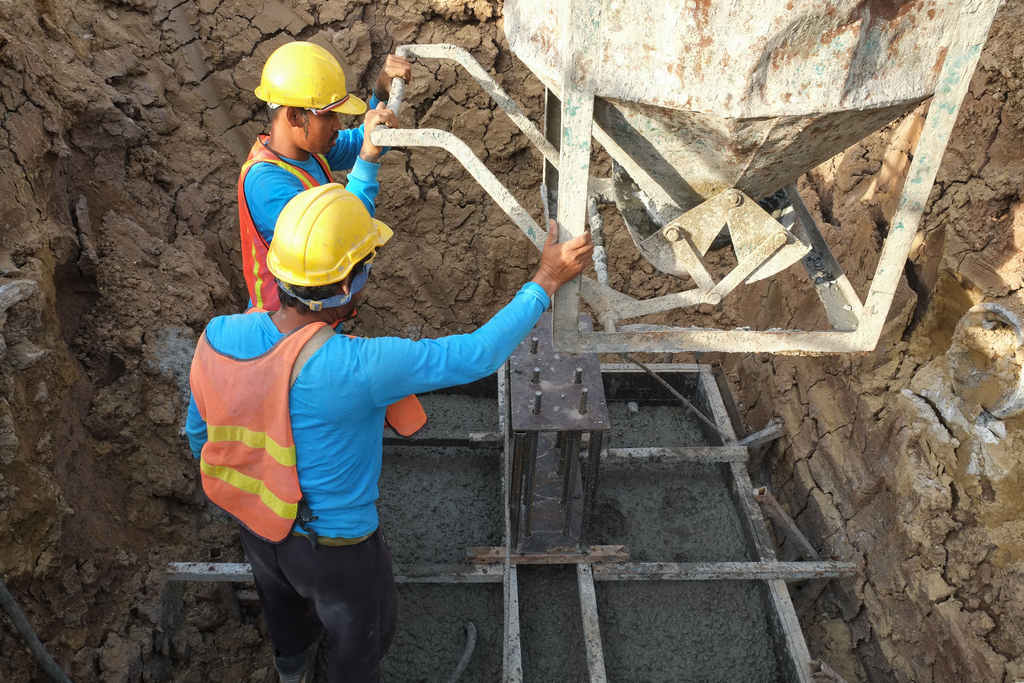 Trench and Excavation Hazards
Generally speaking, an excavation is a hole in the ground as the result of removing material. A trench is an excavation in which the depth exceeds (is bigger than) the width. Soil analysis is important in order to determine appropriate sloping, benching, and shoring.
Working in trenches and excavations is hazardous to both the workers who work inside them, and to workers on the surface. The hazards include:
Cave-ins or collapses that can trap workers.
Equipment or excavated soil falling on workers (e.g., equipment operated or soil/debris stored too close to the excavation).
Falling into the trench or excavation.
Flooding or water accumulation.
Exposure to a hazardous atmosphere (e.g., gas, vapour, dust, or lack of oxygen).
Contact with buried service lines such as electrical, natural gas, water, sewage, telecommunications, etc.
Contact with overhead electrical lines.
Slips, trips and falls as workers climb on and off equipment, or from inappropriate access and egress methods.
Being struck by moving machinery, or by falling or flying objects.
Hazards related to materials handling (e.g., lifting, struck by, crushed between, etc.).

Excavaction Safety Training: 10% OFF SALE
OSHA compliant basic training course introduces excavation and trench safety.
Learn about the potential hazards in excavations such as: cave-ins, falls, asphyxiation due to lack of oxygen in confined space, inhalation of toxic fumes, water accumulation, drowning, etc.
1hr: $20
Enter Promo Code "train10off" at Checkout
Trenching and Excavations – OSHA Guidance
OSHA provides the construction industry and others with guidance on trenching and excavations. Trenching standards require protective systems on trenches deeper than 5 feet, and soil and other materials kept at least 2 feet from the edge of trench. An e-tool covering safety procedures is available here.
OSHA revised Subpart P, Excavations, of 29 CFR 1926.650, 29 CFR 1926.651, and 29 CFR 1926.652 to make the standard easier to understand, permit the use of performance criteria where possible, and provide construction employers with options when classifying soil and selecting employee protection methods.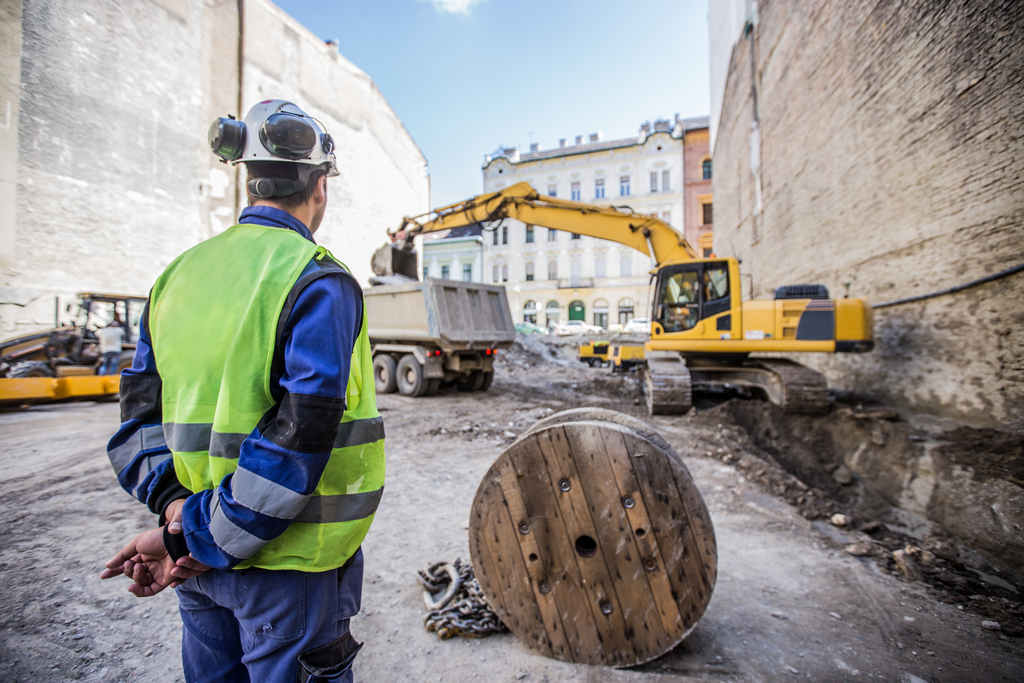 Trench Fatality Spotlight
Missouri citations highlight importance of vigilance in preventing trench cave-ins, protecting workers.
Blue Springs, Mo. – A month after a 33-year-old worker died while working in an unprotected trench, OSHA inspectors found another employee of the same Missouri plumbing contractor working in a similarly unprotected trench at another job site.
OSHA determined that, in both cases, Arrow Plumbing LLC of Blue Springs failed to provide basic safeguards to prevent trench collapse and did not train its employees to recognize and avoid cave-in and other hazards.
OSHA found similar violations at both work sites, and they included the company's failure to install a support system to protect employees in an approximate 12-foot-deep trench from caving-in; training workers on how to identify hazards in trenching and excavation work, and providing a ladder at all times so employees could leave a trench.
Overall, OSHA cited Arrow Plumbing for six willful and eight serious violations of workplace safety standards and proposed $714,142 in penalties.
Reference: OSHA News Release – Number: 17-825-KAN – June 19, 2017

OSHA Training 10hr/30hr - SALE 15% OFF
Training provides details on OSHA, workplace hazards, workers' legal rights, employer responsibilities, and how to file a complaint. Required by some states and companies in order to start employment.
OSHA Authorized Provider
DOL Plastic Card Shipped Within 2 Weeks
Reg. Price: 10hr: $89 - 30hr: $189
Enter Promo Code "osha15off" at Checkout
Trench Safety Stand Down
A Safety Stand Down presents the opportunity for employers to talk directly to employees and others about safety. This particular Stand Down will focus on trench and excavation hazards to reinforce the importance of using trench protective systems and protecting workers from trenching hazards.
The goal of the Stand Down is to reach out to the many workers who work in and around trenches and excavations to provide them with information about current excavation requirements and safety procedures for working in trenches. By reaching as many workers as possible we can reduce the number of fatalities and serious injuries that occur each year in the industry, and make others, such as municipal and industry workers who are also exposed, aware of these serious hazards.
Trench Fatalities Increasing
Trench-related fatalities have been on the rise in recent years. There were 30 trench fatalities in 2016 and 21 in 2017. (Note: These are reported on a calendar year basis, while OSHA reports them on a federal fiscal year — October through September — basis.)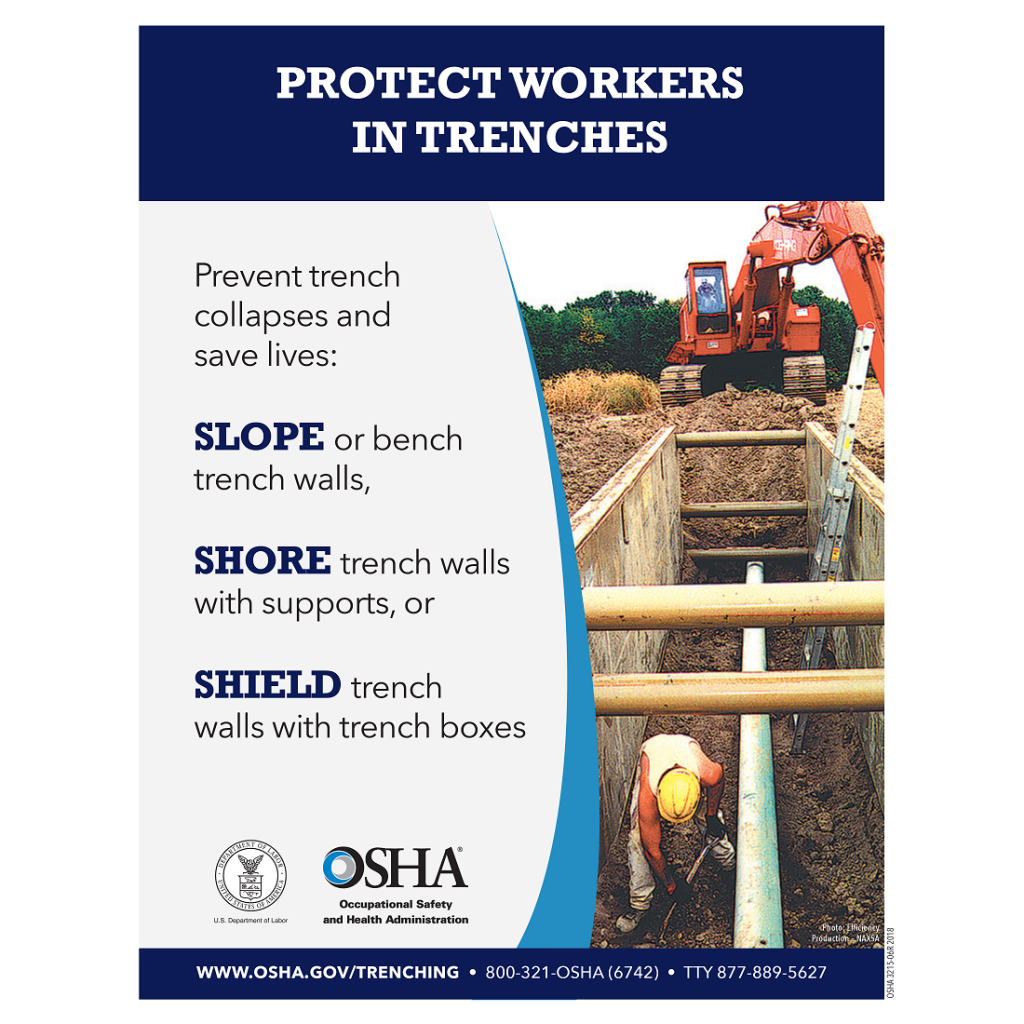 Additional Trench Safety Resources
OSHA
NIOSH Publications