Learn what you want – when you want – and at your own pace! Our learning platform helps you take control of your career by building the right skills at the right time.
Access thousands of expert-authored courses covering the latest in occupational safety training, continuing education, and certifications.
All courses have interactive multimedia content that helps students learn faster and retain the information longer.
Courses designed and written by the top experts in their fields.
Get huge discounts by enrolling and training all your employees.
Hours of Operation for support are:
Monday through Friday 7am (CST) to 8pm (CST)
Saturday Closed
Sunday Closed
- Advertisement -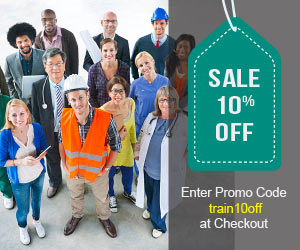 Going to the beach? While preparing for the heat on your body - also plan on the effects of heat on your food. Foodborne illnesses increase during the summer because not only does bacteria multiply faster in warmer temperatures, but preparing food outdoors makes safe food handling more challenging.
FAT TOM is a mnemonic device used in the food service industry to describe the six favorable conditions required for the growth of foodborne pathogens. Understanding the optimal conditions for bacterial growth can potentially help you reduce your risk for bacterial infections and food poisoning.
Foodborne illness is a common – yet preventable – public health problem. Ensuring food safety is increasingly more important as food trends change along with the globalization of our food supply. To prevent foodborne illness, it is necessary to understand how food becomes unsafe to eat and what proactive measures can be taken.
Have a conversation about food safety with you children – no matter the age. Basic discussion topics can make a big difference in understanding and preventing a food illness. Follow basic food safety principles and procedures to help keep you and your family safe.
Raw shellfish (e.g. oysters, clams, mussels) can pose an increased risk to be contaminated - as they are filter feeders and become contaminated when their waters are polluted with raw sewage and bacteria.