Learn what you want – when you want – and at your own pace! Our learning platform helps you take control of your career by building the right skills at the right time.
Access thousands of expert-authored courses covering the latest in occupational safety training, continuing education, and certifications.
All courses have interactive multimedia content that helps students learn faster and retain the information longer.
Courses designed and written by the top experts in their fields.
Get huge discounts by enrolling and training all your employees.
Hours of Operation for support are:
Monday through Friday 7am (CST) to 8pm (CST)
Saturday Closed
Sunday Closed
- Advertisement -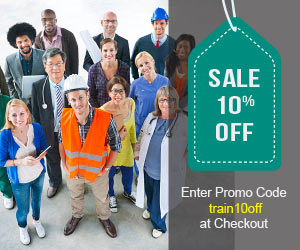 Norovirus is a highly contagious virus and the most common viral foodborne illness. Norovirus infection is acquired by consuming produce (fruit and vegetables) irrigated with contaminated water contaminated with human or animal feces - or shellfish farmed or harvested in water contaminated with human sewage. Because only a few norovirus particles can make people sick, infection can also occur by consuming food handled by a person infected with the virus - or being in direct contact with an object, surface, or person that has been infected.
Eggs aren't just for breakfast anymore. Low-carbohydrate diets finds more people consuming eggs, but there can be health risks if eggs are not handled, stored, and prepared safely. #NationalEggDay is observed annually on June 3 . It is not only the perfect time to celebrate by trying a new egg recipe, but also to refresh you food safety knowledge and procedures on eggs.
Summer's almost over and it's time to plan for one last long weekend party. But remember, it's still warm - so that presents increased food safety dangers. Savor the end of summer with good food and friends - and not a foodborne illness.
Found a problem with your food? If you suspect that a food product is contaminated or has made you or someone that you know sick, follow these guidelines to report it.
The safe handling of seafood is essential to reducing the risk of foodborne illness. Follow basic food safety tips for buying, preparing, and storing fish and shellfish — so you and your family can safely enjoy the fine taste and good nutrition of seafood.