Learn what you want – when you want – and at your own pace! Our learning platform helps you take control of your career by building the right skills at the right time.
Access thousands of expert-authored courses covering the latest in occupational safety training, continuing education, and certifications.
All courses have interactive multimedia content that helps students learn faster and retain the information longer.
Courses designed and written by the top experts in their fields.
Get huge discounts by enrolling and training all your employees.
24 hour support for any course: search the knowledge base, submit a ticket, chat, e-mail, or phone.
- Advertisement -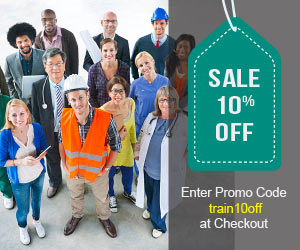 Pork requires the safe preparation, cooking temperature, and proper storage of leftovers in order to prevent food illness. The USDA recommends cooking pork to a minimum cooking temperature of 145°F - as measured with a food thermometer - in order to kill any pathogens.
The safe handling of seafood is essential to reducing the risk of foodborne illness. Follow basic food safety tips for buying, preparing, and storing fish and shellfish — so you and your family can safely enjoy the fine taste and good nutrition of seafood.
Found a problem with your food? If you suspect that a food product is contaminated or has made you or someone that you know sick, follow these guidelines to report it.
Raw shellfish (e.g. oysters, clams, mussels) can pose an increased risk to be contaminated - as they are filter feeders and become contaminated when their waters are polluted with raw sewage and bacteria.
Raw poultry (turkey, chicken, duck, goose, quail, etc.) may contain harmful bacteria such as Salmonella and Campylobacter. Proper preparation, cooking, and storage procedures must be followed - or a foodborne illness can occur.