Learn what you want – when you want – and at your own pace! Our learning platform helps you take control of your career by building the right skills at the right time.
Access thousands of expert-authored courses covering the latest in occupational safety training, continuing education, and certifications.
All courses have interactive multimedia content that helps students learn faster and retain the information longer.
Courses designed and written by the top experts in their fields.
Get huge discounts by enrolling and training all your employees.
Hours of Operation for support are:
Monday through Friday 8am (CST) to 8pm (CST)
Saturday Closed
Sunday Closed
- Advertisement -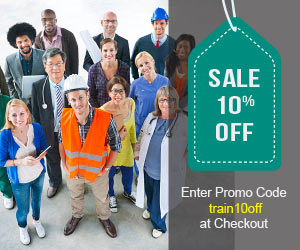 Found a problem with your food? If you suspect that a food product is contaminated or has made you or someone that you know sick, follow these guidelines to report it.
TCS (Time/Temperature Control for Safety) food is a high risk food that requires specific time and temperature controls to remain safe for consumption. When cooling this type of food, the temperature must be reduced from 135°F to 41°F or lower - within 6 hours.
Going to the beach? While preparing for the heat on your body - also plan on the effects of heat on your food. Foodborne illnesses increase during the summer because not only does bacteria multiply faster in warmer temperatures, but preparing food outdoors makes safe food handling more challenging.
Food safety is especially important for older adults. Older adults should avoid certain foods to protect themselves from foodborne illness and adults 65 and older are at a higher risk for hospitalization and death from foodborne illn
Are you and your family totally prepared for destructive effects of a tropical storm or a hurricane? Disasters don't plan ahead. But you can. Before weather emergencies, it is important to have a plan in place for emergency supplies, food, and water.