Learn what you want – when you want – and at your own pace! Our learning platform helps you take control of your career by building the right skills at the right time.
Access thousands of expert-authored courses covering the latest in occupational safety training, continuing education, and certifications.
All courses have interactive multimedia content that helps students learn faster and retain the information longer.
Courses designed and written by the top experts in their fields.
Get huge discounts by enrolling and training all your employees.
24 hour support for any course: search the knowledge base, submit a ticket, chat, e-mail, or phone.
- Advertisement -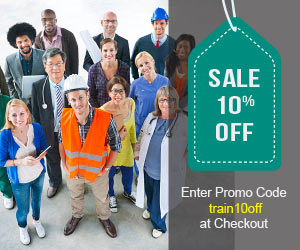 Raw chicken and poultry may contain harmful bacteria and washing it does not remove the bacteria. This bacteria can also be spread to other items and food - if proper procedures are not followed. The only way to kill bacteria on chicken is by cooking it to a safe internal temperature - as measured by a food thermometer.
Raw poultry (turkey, chicken, duck, goose, quail, etc.) may contain harmful bacteria such as Salmonella and Campylobacter. Proper preparation, cooking, and storage procedures must be followed - or a foodborne illness can occur.
Food safety not only affects continued patronage and sales of a food service business, but also public safety. Many businesses require food safety training, so being food safety trained will increase your chances of employment. Furthermore, businesses are willing to pay higher wages to those trained.
Camping and hiking are great ways to exercise and appreciate nature. But they also create hunger - and food that is not packed properly and handled safely can create foodborne illness.
Dinner and a movie date night? Ditch the leftovers, not your date!  Remember, leftovers are only safe for 2 hours at room temperature and won't last through a movie - and only 1 hour if the temperature is over 90°F. After that time, bacteria growth can occur and cause food illness. Likewise, during warmer months bacteria multiply faster – so keeping food safe is more challenging.