Learn what you want – when you want – and at your own pace! Our learning platform helps you take control of your career by building the right skills at the right time.
Access thousands of expert-authored courses covering the latest in occupational safety training, continuing education, and certifications.
All courses have interactive multimedia content that helps students learn faster and retain the information longer.
Courses designed and written by the top experts in their fields.
Get huge discounts by enrolling and training all your employees.
7 days a week support for any course: search the knowledge base, submit a ticket, chat, e-mail, or phone.
- Advertisement -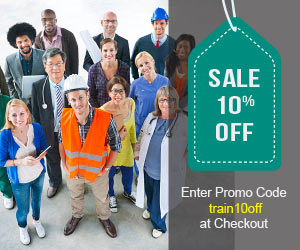 Camping and hiking are great ways to exercise and appreciate nature. But they also create hunger - and food that is not packed properly and handled safely can create foodborne illness.
Are you and your family totally prepared for destructive effects of a tropical storm or a hurricane? Disasters don't plan ahead. But you can. Before weather emergencies, it is important to have a plan in place for emergency supplies, food, and water.
Because tailgate parties are an all-day food grilling and feast, there is an increased risk of foodborne illness. Cooking outdoors presents a food safety challenge. Not not only does bacteria multiply faster in warmer temperatures, but preparing food outdoors makes safe food handling more challenging. Every good tailgate party starts with a good game plan - that should include food safety.
The safe handling of seafood is essential to reducing the risk of foodborne illness. Follow basic food safety tips for buying, preparing, and storing fish and shellfish — so you and your family can safely enjoy the fine taste and good nutrition of seafood.
Eggs aren't just for breakfast anymore. Low-carbohydrate diets finds more people consuming eggs, but there can be health risks if eggs are not handled, stored, and prepared safely. #NationalEggDay is observed annually on June 3 . It is not only the perfect time to celebrate by trying a new egg recipe, but also to refresh you food safety knowledge and procedures on eggs.