Learn what you want – when you want – and at your own pace! Our learning platform helps you take control of your career by building the right skills at the right time.
Access thousands of expert-authored courses covering the latest in occupational safety training, continuing education, and certifications.
All courses have interactive multimedia content that helps students learn faster and retain the information longer.
Courses designed and written by the top experts in their fields.
Get huge discounts by enrolling and training all your employees.
24 hour support for any course: search the knowledge base, submit a ticket, chat, e-mail, or phone.
- Advertisement -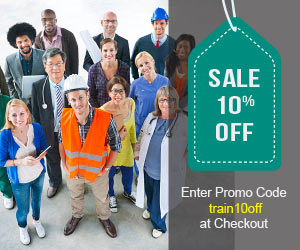 Did you know NIOSH offers free, confidential health screenings for coal miners? Beginning March 2017, miners will be able to find the surveillance mobile unit in Alabama, as well as Illinois, Indiana, and Eastern Kentucky.
Whether you're driving in your neighborhood or on a busy highway, making responsible choices in work zones is essential. National Work Zone Awareness Week (April 3-7) is an annual opportunity for motorists to evaluate their driving habits just in time for the busy spring and summer construction season.
OSHA has rolled out its "Safe and Sound Campaign" initiative, which asks employers to review their safety programs and identify areas for improvement, according to the agency.
Training is essential for confined spaces and the hazards that may be encountered in them. This training should stress that death to the worker is the likely outcome if proper precautions are not taken before entry is made.
Workers in cold weather can be exposed to serious health problems such as hypothermia, frostbite and trench foot. In certain instances, workers exposed to severe weather without personal protection equipment can also suffer shock that could lead to death.