Learn what you want – when you want – and at your own pace! Our learning platform helps you take control of your career by building the right skills at the right time.
Access thousands of expert-authored courses covering the latest in occupational safety training, continuing education, and certifications.
All courses have interactive multimedia content that helps students learn faster and retain the information longer.
Courses designed and written by the top experts in their fields.
Get huge discounts by enrolling and training all your employees.
24 hour support for any course: search the knowledge base, submit a ticket, chat, e-mail, or phone.
- Advertisement -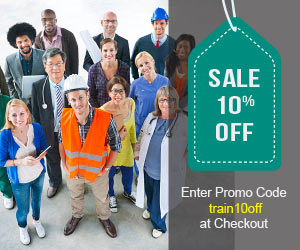 Food handler safety training is necessary for employees in the food service and hospitality industry. Individuals working in food facilities who are involved in preparing, storing, or handling food are required to obtain a Food Handler's Card.
Eggs aren't just for breakfast anymore. Low-carbohydrate diets finds more people consuming eggs, but there can be health risks if eggs are not handled, stored, and prepared safely. #NationalEggDay is observed annually on June 3 . It is not only the perfect time to celebrate by trying a new egg recipe, but also to refresh you food safety knowledge and procedures on eggs.
While much has been done to educate food handlers on safe food-handling practices, continued training in food allergies is needed by workers to recognize the initial signs of allergic reactions - and the best practices for safely preparing food for and serving food allergic guests.
It is very important to understand that certain groups of people have a higher risk for contracting a foodborne illness - and have a greater severity of an illness.
FAT TOM is a mnemonic device used in the food service industry to describe the six favorable conditions required for the growth of foodborne pathogens. Understanding the optimal conditions for bacterial growth can potentially help you reduce your risk for bacterial infections and food poisoning.