Stormwater runoff from construction activities can have a significant impact on water quality. As stormwater flows over a construction site, it picks up pollutants like sediment, construction debris, and chemicals such as gasoline, fertilizer, and paint. Polluted stormwater runoff can harm or kill fish and other wildlife. Sedimentation can destroy aquatic habitat and high volumes of runoff can cause stream bank erosion.
Purpose of Stormwater Management in Construction Training
The purpose of the Stormwater Management: Discharges and Permits in Construction course is to learn the principles and practices of erosion and sediment control during construction activities. This course will cover legal requirements, the process of erosion and sedimentation, erosion control, best management practices (BMPs) selection, application, maintenance, structural and non-structural installation guidelines, SWMP requirements, inspection protocols, materials handling and storage, and temporary and permanent stabilization.
EPA's NPDES Stormwater Program
The NPDES stormwater program regulates some stormwater discharges from three potential sources: municipal separate storm sewer systems (MS4s), construction activities, and industrial activities. Operators of these sources might be required to obtain an NPDES permit before they can discharge stormwater. This permitting mechanism is designed to prevent stormwater runoff from washing harmful pollutants into local surface waters.

Stormwater Management in Construction Overview
Stormwater Management: Discharges and Permits in Construction – 8hrs

Description
The Stormwater Management: DIscharges and Permits in Construction – 8hr course is the certification course covers federal and state regulations to control and prevent stormwater discharge.
Stormwater discharges are generated by runoff from land and impervious areas such as paved streets, parking lots, and building rooftops during rainfall and snow events that often contain pollutants in quantities that could adversely affect water quality.
Federal and state storm water regulations require industrial facilities to take steps to prevent storm water pollution. All stormwater permits require the development and implementation of minimum control measures – i.e., for Municipal Separate Storm Sewer System (MS4) stormwater permits and best management practices for industrial stormwater permits.
Consequently, this course also discusses procedures required for National Pollutant Discharge Elimination System (NPDES) permit and pollution prevention plans.
Newly updated! Fully interactive training written by industry experts!
Hours: 8 hours
Pre-Requisites: None
Intended Audience
This course is intended for occupations including:
Project Managers and Project Engineers
Hydraulic Engineers
Region and HQ Environmental/Water Quality/Specialists
Consultants
Local Agency personnel or consultants for projects
Learning Objectives
At the conclusion of this course, you will be able to:
Describe the EPA construction general permit requirements.
Identify sources of stormwater discharge from industrial facilities.
Describe the EPA multi-sector general permit (MSGP).
Discuss the impact of Municipal Separate Storm Sewer System (MS4) permits on municipalities and industrial facilities.
Describe the phases of and exclusions from the NPDES stormwater program.
Identify the components and benefits of the national menu of Best Management Practices (BMPs) to reduce and eliminate stormwater pollution including public education, public involvement, illicit discharge detection and elimination, construction, post-construction, and pollution prevention/good housekeeping.
Discuss stormwater best practice case studies.
Module Quizzes and Final Exam
All module quizzes require a score of 70% to proceed forward in the course. The exam will test your knowledge on information covered throughout the course. You must make a score of at least 70% to pass this course. You will be given up to three opportunities to pass each quiz and the final exam. If you do not pass after three tries, you will be locked out of this course will no longer be able to take your Outreach training in an online format.
Course Completion Certificate
Upon successful completion of the course, you will receive a printable certificate of completion which is accepted by OSHA as documentation of training.
Industry Terms
Stormwater Manager
Stormwater Training Course
APWA: American Public Works Association
Best Management Practices (BMPs)
CWA: The Clean Water Act
Stormwater Erosion
Large Municipal Separate Storm Sewer System (MS4)
Medium Municipal Separate Storm Sewer System (MS4)
Non-Point Source (NPS) Pollutants
National Pollutant Discharge Elimination System (NPDES)
Permit Issuing Authority (Permitting Authority)
Small Municipal Separate Storm Sewer System (MS4)
Spill Prevention Control and Countermeasures Plan (SPCC)
Storm Water Management
Tool Box
Urban Runoff
Why Stormwater Management is Important
Construction activities can play a major role in the degradation of water quality. Construction activities impact water quality by contributing discharges of sediment to streams, rivers, lakes, and other water bodies throughout the state. Sediment runoff rates from construction sites are 10 to 20 times greater than those from agricultural lands, and 1,000 to 2,000 times greater than those of forestlands. Discharges of sediment can degrade aquatic habitats, alter channel dynamics, and release high levels of nutrients and metals. Other pollutant sources associated with construction activities pose additional threats to water quality. These pollutant sources include chemicals, fuel, lubricants, and other toxic substances.
Stormwater Federal EPA Resource
Erosion and Sediment Control
Eroded soil at construction sites can pollute rivers, streams and lakes via stormwater runoff. One way to keep this pollution to a minimum is by implementing erosion and sediment control structural best management practices. Erosion control devices make physical contact with the soil to prevent it from eroding. Examples are:
Turf Reinforced Matting (TRM)
Erosion Control Blankets
Compost Blankets
Tackifier
Bonded Fiber Matrix
Sediment control is a method that traps or filters sediment that has eroded and is being carried by runoff. Examples are:
Sediment Pond
Silt Fence
Straw Wattles
Successful stormwater management during construction contains erosion control to prevent soil from being dislodged AND sediment control to limit the amount of sediment transported offsite. (See Tips for Controlling Sediment at Construction Sites – PDF)
National Pollutant Discharge Elimination System (NPDES) Training
The NPDES permitting program offers training courses, workshops, and webinars to explain the regulatory framework and technical considerations of the NPDES permit program. These courses are designed for permit writers, dischargers, EPA officials, and other interested parties.
Water-Related Training Opportunities – Provides links to other offices within EPA that provide training courses related to water quality issues.
EPA – Stormwater Training Course – This course is strictly a general overview of the NPDES storm water program and oniy covers permit requirements for permits issued in areas where EPA is the permitting authority. Participants of the course who are located in areas where EPA is not the permitting authority will need to contact their state NPDES permitting authority for information regarding specific permit/program requirements.
Publications
Stormwater Abbreviations
BMP – Best Management Practices
CFR – Code of Federal Regulations
CGP – Construction General Permit
COD – Chemical Oxygen Demand
CSO – Combined Sewer Overflow
CWA – Clean Water Act (formerly referred to as the Federal Water Pollution Control Act or Federal Water Pollution Control Act Amendments of 1972)
D.O. – Dissolved Oxygen
DMR – Discharge Monitoring Report
ELG – Effluent Limitations Guidelines
EPA – U.S. Environmental Protection Agency
FR – Federal Register
MEP – Maximum Extent Practicable
MS4 – Municipal Separate Storm Sewer System
MSGP – Multi Sector General Permit
NOI – Notice of Intent
NOT – Notice of Termination
NOV – Notice of Violation
NPDES – National Pollutant Discharge Elimination System
NPS – Non-point Source
O&M – Operation and Maintenance
OW – Office of Water
OWM – Office of Wastewater Management
PA – Permitting Authority
PE – Public Education
PI – Public Involvement
POTW – Publicly Owned Treatment Works
SIC – Standard Industrial Classification
SWMP – Stormwater Management Program
SWPPP (also SWP3) – Stormwater Pollution Prevention Plan
TCEQ – Texas Commission on Environmental Quality
TMDL – Total Maximum Daily Load
TSS – Total Suspended Solids
UA – Urbanized Area
Course Summary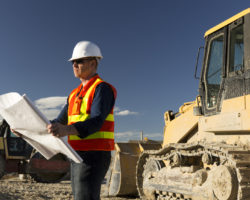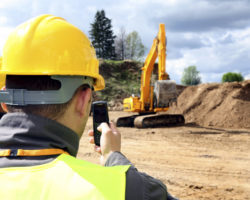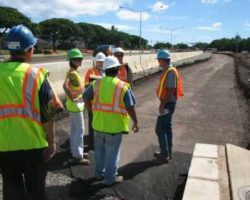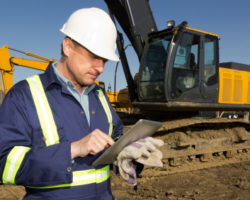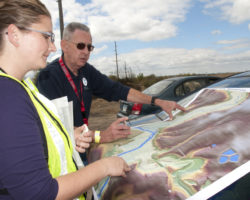 Meets EPA's NPDES Standards
The Stormwater Management: DIscharges and Permits in Construction – 8hr course is the certification course covers federal and state regulations to control and prevent stormwater discharge.
OSHA Accepted Provider
Complies with EPA NPDES Standards
Download certificate of completion
Auto-bookmarking never lose place
100% Online – 24×7 Support
Money Back Guarantee
Stormwater Management: Discharges and Permits in Construction – 8hrs
Price: $90.00
24×7 Customer Support
Search the knowledge base, submit a support ticket, troubleshoot issues, recover passwords, chat, e-mail or call the customer support desk. We look forward to helping you.
Find support for any course – click here.
Phone: (877) 881-2235
OSHA Training Group Discounts
Get up to a 40% group discount! Enroll and train all your food safety employees with a group enrollment. Track progress, generate reports, and manage learners using a cloud-based platform. More Info
Key SPCC Terms: EPA, NPDES, stormwater management, stormwater management construction, stormwater mgmt, npdes stormwater program, erosion control construction, construction stormwater management, stormwater management certification, construction stormwater management, epa stormwater management.