Learn what you want – when you want – and at your own pace! Our learning platform helps you take control of your career by building the right skills at the right time.
Access thousands of expert-authored courses covering the latest in occupational safety training, continuing education, and certifications.
All courses have interactive multimedia content that helps students learn faster and retain the information longer.
Courses designed and written by the top experts in their fields.
Get huge discounts by enrolling and training all your employees.
Hours of Operation for support are:
Monday through Friday 7am (CST) to 8pm (CST)
Saturday Closed
Sunday Closed
- Advertisement -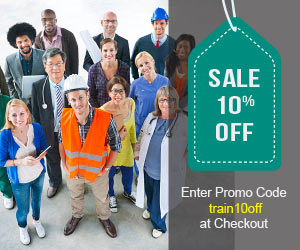 Raw chicken and poultry may contain harmful bacteria and washing it does not remove the bacteria. This bacteria can also be spread to other items and food - if proper procedures are not followed. The only way to kill bacteria on chicken is by cooking it to a safe internal temperature - as measured by a food thermometer.

Camping and hiking are great ways to exercise and appreciate nature. But they also create hunger - and food that is not packed properly and handled safely can create foodborne illness.

Have a conversation about food safety with you children – no matter the age. Basic discussion topics can make a big difference in understanding and preventing a food illness. Follow basic food safety principles and procedures to help keep you and your family safe.

Pork requires the safe preparation, cooking temperature, and proper storage of leftovers in order to prevent food illness. The USDA recommends cooking pork to a minimum cooking temperature of 145°F - as measured with a food thermometer - in order to kill any pathogens.

Are you and your family totally prepared for destructive effects of a tropical storm or a hurricane? Disasters don't plan ahead. But you can. Before weather emergencies, it is important to have a plan in place for emergency supplies, food, and water.