Learn what you want – when you want – and at your own pace! Our learning platform helps you take control of your career by building the right skills at the right time.
Access thousands of expert-authored courses covering the latest in occupational safety training, continuing education, and certifications.
All courses have interactive multimedia content that helps students learn faster and retain the information longer.
Courses designed and written by the top experts in their fields.
Get huge discounts by enrolling and training all your employees.
24 hour support for any course: search the knowledge base, submit a ticket, chat, e-mail, or phone.
- Advertisement -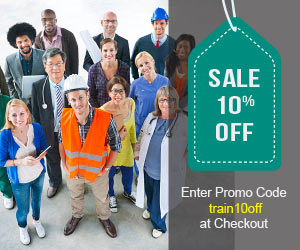 For the second time since 2014, OSHA has proposed for a further one-year extension (to November 2018) crane operator certification requirements.
Paperback provides you with a comprehensive set of the 29 CFR 1926 OSHA Construction Industry Regulations.
OSHA revised the requirements and procedures for certified instructors in OSHA's Outreach Training Program goes into effect on April 1, 2017. Latest updates by OSHA involve clarifications of student contact hours, changing card procedures, along with the Trainer Code of Conduct.
Every year over 300 people die in ladder-related accidents, and thousands suffer disabling injuries. Ladder accidents are preventable, but without better safety planning and training and continuous innovation in product design, we will still continue to see far too many fatalities.
Construction expenditures will continue the recent pattern of year-over-year growth that has been on the rise since 2011.
The Safety and Health Achievement Recognition Program (SHARP) is designed to provide incentives and support to employers to develop, implement and continuously improve effective safety...