Learn what you want – when you want – and at your own pace! Our learning platform helps you take control of your career by building the right skills at the right time.
Access thousands of expert-authored courses covering the latest in occupational safety training, continuing education, and certifications.
All courses have interactive multimedia content that helps students learn faster and retain the information longer.
Courses designed and written by the top experts in their fields.
Get huge discounts by enrolling and training all your employees.
24 hour support for any course: search the knowledge base, submit a ticket, chat, e-mail, or phone.
- Advertisement -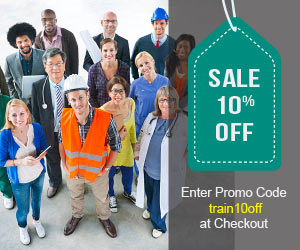 TCS (Time/Temperature Control for Safety) food is a high risk food that requires specific time and temperature controls to remain safe for consumption. When cooling this type of food, the temperature must be reduced from 135°F to 41°F or lower - within 6 hours.

It is very important to understand that certain groups of people have a higher risk for contracting a foodborne illness - and have a greater severity of an illness.
Norovirus is a highly contagious virus and the most common viral foodborne illness. Norovirus infection is acquired by consuming produce (fruit and vegetables) irrigated with contaminated water contaminated with human or animal feces - or shellfish farmed or harvested in water contaminated with human sewage. Because only a few norovirus particles can make people sick, infection can also occur by consuming food handled by a person infected with the virus - or being in direct contact with an object, surface, or person that has been infected.

A food recall occurs when there is reason to believe that a food may cause consumers to become ill. Get the latest food recall alerts from the FDA.

The ANSI Certification Exam is taken to certify that the food manager has demonstrated that he or she has the knowledge, skills and abilities required to protect the public from foodborne illness.