Learn what you want – when you want – and at your own pace! Our learning platform helps you take control of your career by building the right skills at the right time.
Access thousands of expert-authored courses covering the latest in occupational safety training, continuing education, and certifications.
All courses have interactive multimedia content that helps students learn faster and retain the information longer.
Courses designed and written by the top experts in their fields.
Get huge discounts by enrolling and training all your employees.
7 days a week support for any course: search the knowledge base, submit a ticket, chat, e-mail, or phone.
- Advertisement -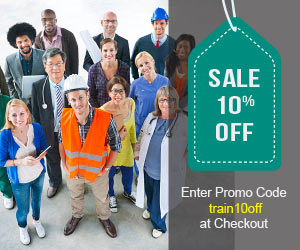 Have a conversation about food safety with you children – no matter the age. Basic discussion topics can make a big difference in understanding and preventing a food illness. Follow basic food safety principles and procedures to help keep you and your family safe.

Raw shellfish (e.g. oysters, clams, mussels) can pose an increased risk to be contaminated - as they are filter feeders and become contaminated when their waters are polluted with raw sewage and bacteria.

FAT TOM is a mnemonic device used in the food service industry to describe the six favorable conditions required for the growth of foodborne pathogens. Understanding the optimal conditions for bacterial growth can potentially help you reduce your risk for bacterial infections and food poisoning.

The safe handling of seafood is essential to reducing the risk of foodborne illness. Follow basic food safety tips for buying, preparing, and storing fish and shellfish — so you and your family can safely enjoy the fine taste and good nutrition of seafood.

Food safety not only affects continued patronage and sales of a food service business, but also public safety. Many businesses require food safety training, so being food safety trained will increase your chances of employment. Furthermore, businesses are willing to pay higher wages to those trained.