OSHA has again cited an aluminum manufacturing company - Aluminum Shapes LLC of Delair, NJ - for 51 safety and health violations and proposed penalties of $1.9 million in connection with the two incidents.
- Advertisement -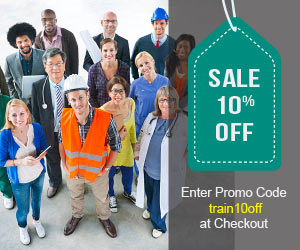 On November 2, the U.S. Consumer Product Safety Commission (CPSC) announced the recall of about 38 million Kidde fire extinguishers due to reports that they may not function properly in an emergency because of clogs or requiring excessive force to discharge.
NIOSH aims to develop new knowledge, evaluate potential benefits and risks of robots in the workplace, conduct workplace interventions to prevent robot-related worker injuries, and develop guidance for safe interactions between humans and robots.
Disaster cleanup work is extremely hazardous. According to a nationwide network of workplace health and safety groups, more recovery workers could die from the cleaning up after hurricanes Harvey and Irma than were killed by the storms.
After a catastrophic flood and during the cleanup, disaster recovery workers need to protect themselves from life-threatening infectious organisms and toxins that the contaminated floodwaters have left behind on everything.
Safety hazards are unsafe working conditions that that can cause injury, illness and death. Safety hazards most commonly include tasks related to working at heights, chemicals, housekeeping, electrical, forklifts, lockout/tagout and confined spaces.
Wildfires and severe smoke can create dangerous conditions for not only firefighters, but also for the public. Because of the increased risk of exposure to wildfire smoke, Cal/OSHA has issued special guidance on the special precautions to protect people and workers from the hazards from wildfire smoke.