Occupational exposures to asbestos fibers occurs in a variety of industrial operations, including mining and milling, manufacturing, shipbuilding and repair, and construction.
- Advertisement -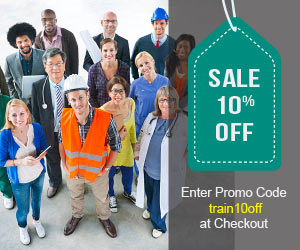 Because foodborne illness symptoms are often flu-like, many people may not recognize that the illness is caused by harmful bacteria or other pathogens in food.
Comprehensive list with details references of which states require OSHA 10 & 30 HR certifications. Some states - along with some employers and organizations - have enacted laws mandating the 10 and/or 30 hour OSHA training requirements.
Did you know OSHA has a free and confidential on-site small business consultation program to help companies identify and address hazards? Priority is given to high-risk industries like construction.
Critical food preparation and serving temperature guidelines, based on the federal Food and Drug Administration's 2009 Food Code.
When certain fresh fruits, raw vegetables, seeds or nuts are consumed, typically during spring and early fall - the body's immune system recognizes and essentially mistakes a plant protein in the food for pollen, and this irritant triggers what allergy specialists call a cross-reaction.