Learn what you want – when you want – and at your own pace! Our learning platform helps you take control of your career by building the right skills at the right time.
Access thousands of expert-authored courses covering the latest in occupational safety training, continuing education, and certifications.
All courses have interactive multimedia content that helps students learn faster and retain the information longer.
Courses designed and written by the top experts in their fields.
Get huge discounts by enrolling and training all your employees.
24 hour support for any course: search the knowledge base, submit a ticket, chat, e-mail, or phone.
- Advertisement -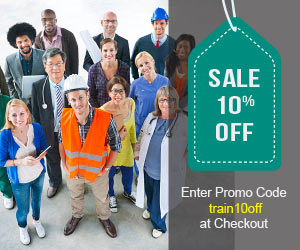 Raw chicken and poultry may contain harmful bacteria and washing it does not remove the bacteria. This bacteria can also be spread to other items and food - if proper procedures are not followed. The only way to kill bacteria on chicken is by cooking it to a safe internal temperature - as measured by a food thermometer.

TCS (Time/Temperature Control for Safety) food is a high risk food that requires specific time and temperature controls to remain safe for consumption. When cooling this type of food, the temperature must be reduced from 135°F to 41°F or lower - within 6 hours.

Bacteria are a member of a large group of unicellular microorganisms - some of which can cause human disease. Although most bacteria are harmless or often beneficial, some bacteria are pathogenic, or those that can pose a threat to human health or cause illness. Bacteria and viruses are responsible for most foodborne illnesses and are the biggest threat to food safety.

Foodborne illness is a common – yet preventable – public health problem. Ensuring food safety is increasingly more important as food trends change along with the globalization of our food supply. To prevent foodborne illness, it is necessary to understand how food becomes unsafe to eat and what proactive measures can be taken.

Biological food hazards are biological agents that can pose a threat to human health and include bacteria, viruses, and parasites. Bacteria and viruses are responsible for most foodborne illnesses and are the biggest threat to food safety. The most common result of infections from biological agents is gastroenteritis - inflammation of the stomach and small intestine. Also called the "stomach flu", gastroenteritis is generally acquired through consumption of contaminated food or water, or through direct contact with an object, surface, or person - as a result of poor sanitation and/or hygiene.