Learn what you want – when you want – and at your own pace! Our learning platform helps you take control of your career by building the right skills at the right time.
Access thousands of expert-authored courses covering the latest in occupational safety training, continuing education, and certifications.
All courses have interactive multimedia content that helps students learn faster and retain the information longer.
Courses designed and written by the top experts in their fields.
Get huge discounts by enrolling and training all your employees.
Hours of Operation for support are:
Monday through Friday 7am (CST) to 8pm (CST)
Saturday Closed
Sunday Closed
- Advertisement -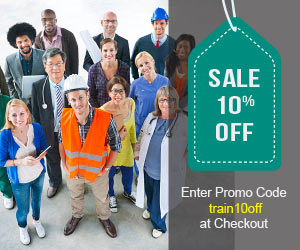 Eggs aren't just for breakfast anymore. Low-carbohydrate diets finds more people consuming eggs, but there can be health risks if eggs are not handled, stored, and prepared safely. #NationalEggDay is observed annually on June 3 . It is not only the perfect time to celebrate by trying a new egg recipe, but also to refresh you food safety knowledge and procedures on eggs.

Biological food hazards are biological agents that can pose a threat to human health and include bacteria, viruses, and parasites. Bacteria and viruses are responsible for most foodborne illnesses and are the biggest threat to food safety. The most common result of infections from biological agents is gastroenteritis - inflammation of the stomach and small intestine. Also called the "stomach flu", gastroenteritis is generally acquired through consumption of contaminated food or water, or through direct contact with an object, surface, or person - as a result of poor sanitation and/or hygiene.

TCS (Time/Temperature Control for Safety) food is a high risk food that requires specific time and temperature controls to remain safe for consumption. When cooling this type of food, the temperature must be reduced from 135°F to 41°F or lower - within 6 hours.

Are you going to celebrate the weekend by throwing a grilling party? Make sure you have a plan that includes food safety and fire safety. Practicing proper food and fire safety principles and procedures are the keys to having a safe weekend full of fun, food, and family time!

FAT TOM is a mnemonic device used in the food service industry to describe the six favorable conditions required for the growth of foodborne pathogens. Understanding the optimal conditions for bacterial growth can potentially help you reduce your risk for bacterial infections and food poisoning.