Learn what you want – when you want – and at your own pace! Our learning platform helps you take control of your career by building the right skills at the right time.
Access thousands of expert-authored courses covering the latest in occupational safety training, continuing education, and certifications.
All courses have interactive multimedia content that helps students learn faster and retain the information longer.
Courses designed and written by the top experts in their fields.
Get huge discounts by enrolling and training all your employees.
24 hour support for any course: search the knowledge base, submit a ticket, chat, e-mail, or phone.
- Advertisement -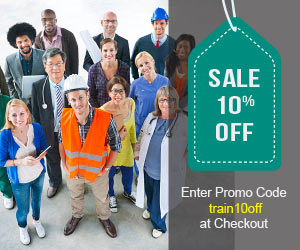 Workers may be required to work outdoors in cold environments and for extended periods and many workers may not know the signs and symptoms of cold stress, including conditions such as hypothermia, frostbite or trench foot.
Did you know NIOSH offers free, confidential health screenings for coal miners? Beginning March 2017, miners will be able to find the surveillance mobile unit in Alabama, as well as Illinois, Indiana, and Eastern Kentucky.
Workers' Memorial Day is observed every year on April 28. It is a day to honor those workers who have died on the job.
On average, a non-fatal injury crash at work that involves distraction costs an employer $72,442. The National Safety Council states that the leading cause of workplace death is motor vehicle crashes, and estimates one-quarter of those crashes involve cell phone use.
Every year over 300 people die in ladder-related accidents, and thousands suffer disabling injuries. Ladder accidents are preventable, but without better safety planning and training and continuous innovation in product design, we will still continue to see far too many fatalities.