If you are a Texas alcohol server, bartender, store clerk, manager, or business owner, our online TABC alcohol server training is the easiest, most efficient way to learn about the responsibilities and best practices related to Texas selling and serving alcohol.
Online Texas TABC alcohol server certification gives you the training you need without the wasted time spent in a classroom! Earn your Texas TABC alcohol certification from the convenience of your home!
Why is Alcohol Seller-Server safety training necessary?
Alcohol safety seller-server training or certification may be required for employment to sell or serve alcohol in a state or for a business.
Alcohol responsible beverage service (RBS) training is necessary for position as a bartender since most employers require proper knoweldge and skills of alcohol service prior to employment.
Establishments that sell and serve alcohol and may require alcohol service training: bars, restaurants, hotels, taverns, night clubs, banquet halls, liquor stores, grocery stores, convenience stores and gas stations.
Texas TABC Online Certification
Our Texas TABC seller-server certification course is 100% online and approved by the Texas Alcoholic Beverage Commission (TABC) – TABC Approved Provider #454-508.
State-wide Texas Accepted
100% Online, Fast Training Program
No more waiting for the certificate in the mail. Print your certificate of completion immediately after course completion.
Your completion will be reported to TABC within 14 business days of completion
State licensed and powered by Learn2Serve (#454-508)
Note: By clicking Enroll, you will be redirected to the Learn2Serve website. As the provider of this course, Learn2Serve will ask for personally identifiable information required by TABC and necessary to complete the course. Clicking Enroll Now will not charge you any fees; however you can refuse to be transferred to this website by choosing not to click Enroll.
Texas TABC Certification Info
TABC Certification Training Course Description
The TABC Certitifaction course is about 3 hours in length and provides the learner (i.e., bartender, server, waiter, or a waitress) with the necessary knowledge about the particular state laws regarding alcohol service and proven techniques needed to be a responsible seller of alcohol and for providing a safe environment for customers under Texas Law. Specifically, you will learn:
How to protect yourself and your establishment from liability;
How alcohol affects your customers;
How to recognize the effects of alcohol on your customers;
How to prevent customers from becoming intoxicated;
How to intervene when you need to refuse a sale to someone;
How to prevent and deal with disturbances;
How to accurately check IDs and recognize minors;
How to prevent second-party sales; and
How to refuse a sale.
Credit Hours: 2 hrs
TABC Certification Course Outline
Module 1: TABC Seller-Server Training Overview
Administrative information about seller-server certification.
Module 2: Minors and Alcohol Sales
Preventing illegal alcohol sales to minors.
Module 3: Intoxicated People and Alcohol Sales
Preventing illegal alcohol sales to people that are intoxicated.
Module 4: Other Permits
Types of permits, including private clubs.
Course Summary and Review
End of Course – TABC Certificate
At the conclusion of the course, the learner will be tested on their knowledge of the learning objectives and content. Upon successfully passing the exam with a minimum of 70%, the learner will be issued a course certificate document (or permit).
Texas TABC Alcohol Seller-Server Training Requirements
Since Sep 1, 2000, anyone in Texas who sells, serves or delivers alcoholic beverages including persons who immediately manage, direct, supervise or control the sale or service of alcoholic beverages must be TABC Certified in order for the business to continue to receive "Safe Harbor" from fines and penalties related to employees actions.
To maintain certification, you must attend the full seller training course every two years. There is no way to "test out" of the class, and there is not a different, shorter re-certification class.
Texas rules and reulations for TABC Alcohol Seller-Servers:
Texas Alcohol Regulatory Agency
The Texas Alcoholic Beverage Commission (TABC) is responsible for the control over the importation, distribution, sale, and consumption of alcoholic beverages, which applies to all retailers, suppliers, and wholesalers who are licensed to manufacture, sell, serve, transport, or store liquor in the State of Texas.  Source: http://www.tabc.state.tx.us/about_us/the_organization.asp
Texas Alcoholic Beverage Commission (TABC)
5806 Mesa Dr.
Capitol Station
Austin, Texas 78711-3127
Phone: (512) 206-3333
Website: http://www.tabc.state.tx.us/
TABC Texas Certification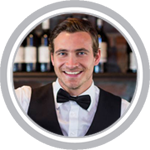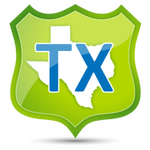 TABC Approved Provider #454-508
Course Duration: 2 hrs
100% online – no classroom attendance!
Take course anywhere and anytime!
Download certificate upon completion!
Available en Español
24×7 Support: (877) 881-2235 – Online
Texas TABC Certification – Alcohol Seller-Server Training
Price: $10.99
Texas TABC Alcohol Seller-Server Training (Spanish)
Aprender a servir: Capacitación de TABC para vendedores-camareros
Price: $10.99
Package: Texas TABC Certification & Texas Food Handler Training
Special Price: $16.99
Corporate Training Solutions
Get huge discounts by enrolling and training all your TABC Certification employees. Corporate clients receive:
Volume discounts
Detailed certification reports
Dedicated account management
Certification & renewal tracking
24×7 customer support
Learn more about our corporate training solutions.
TABC Certification Accepted Statewide
We offer online TABC Certification – Alcohol Seller-Server Training in Texas for: Abilene, Amarillo, Arlington, Austin, Bastrop, Brownsville, Beaumont, Corpus Christi, Dallas, Denton, De Soto, El Paso, Fort Worth, Gainsville, Garland, Grand Prarie, Irving, Killeen, Houston, Laredo, McAllen, Mesquite, Midland, Mineral Wells, New Braunfels, North Richland Hills, Odessa, Pasadena, Pearland, Plano, Port Aransas, Richardson, Round Rock, San Antonio, San Marcos, Schertz, Tyler, Waco, Wichita Falls – Bell County, Bexar County, Comal County, Hays County, Harris County, San Patricio County, Tarrant County, Travis County, Witchita County, and Williamson County, and many more!